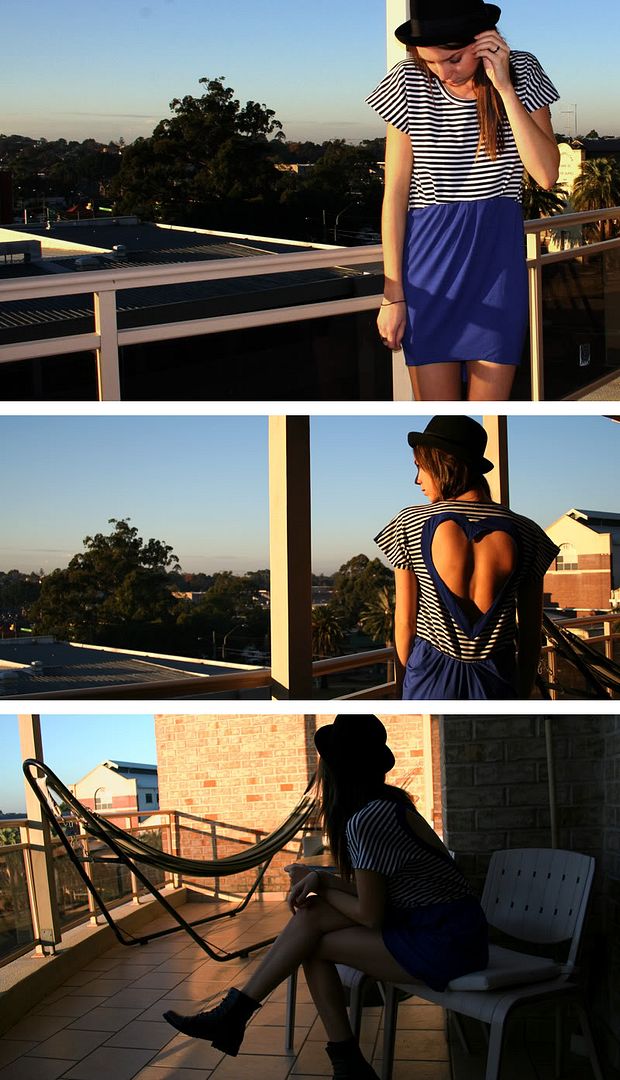 I finished my dress!
Wore it to work today.
Finally
. Not only did I get to clear up my little work shop that was spread out across the whole dining table, but I finally got to wear it! A lot of blood sweat and tears went in to this. And it's far from perfect.
But so am I.
this song is so right now. I used to

love

Goo Goo Dolls