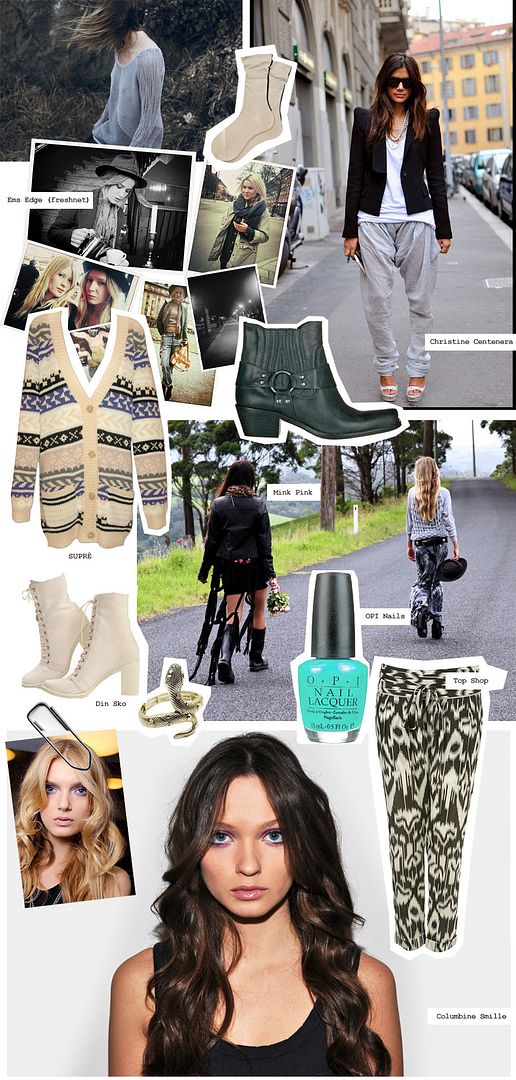 What a morning.
What a week.
Everything seems to be happening at the same time, and quickly too. I felt horrible last night after having a Milo before we went to the movies,
(lactose intolerant)
... and ow ow ow. I don't know why I do it to myself. Didn't get much sleep, but the movie was quite good.
Not as great as we both expected
, but it's good. It was just great to get to spend
some down time with my man.
Here is a Winter 2010 collage that I pieced together the other day. A few
musts for the season.
Thanks to
mink pink
,
emsedge
,
columbine
and
SUPRÉ
for the imagery.