These shots were just too good not to share. Supermodel
Marisa Miller
paid her homage to
active and retired US military personnel
by posing for
Harley Davidson.
She said that she was delighted to support
"those who keep us riding free."
"I'm honoured to help the Motor Company salute the brave men and women who keep our country free, My grandfather is a veteran and I've had the unique opportunity to meet several service men and women during recent USO tours, so the military holds a special place in my heart." "I hope other Americans will join me and Harley-Davidson in saluting these real life heroes during the month of November."
SEX?
These shots are both from ad campaigns and a calendar. We know her from
"nicer"
things like
Victoria's Secret
... but this is just
so much hotter.
Triumph?!
Hphf.
Maybe I should just get myself a Harely instead?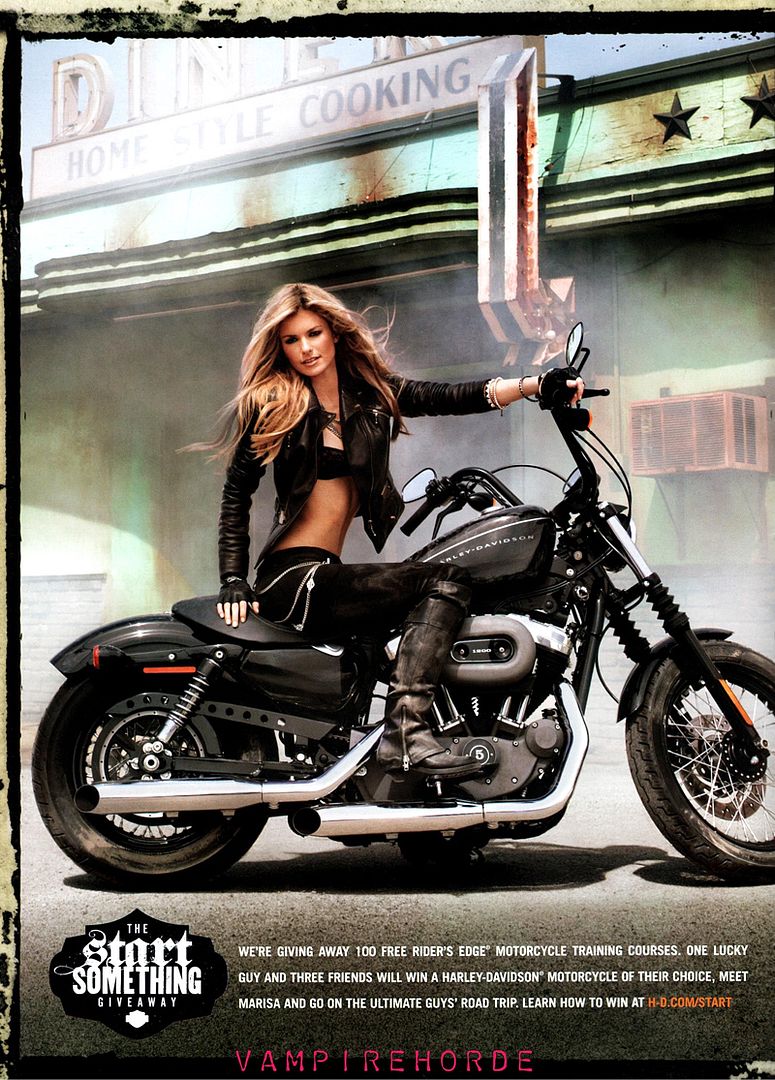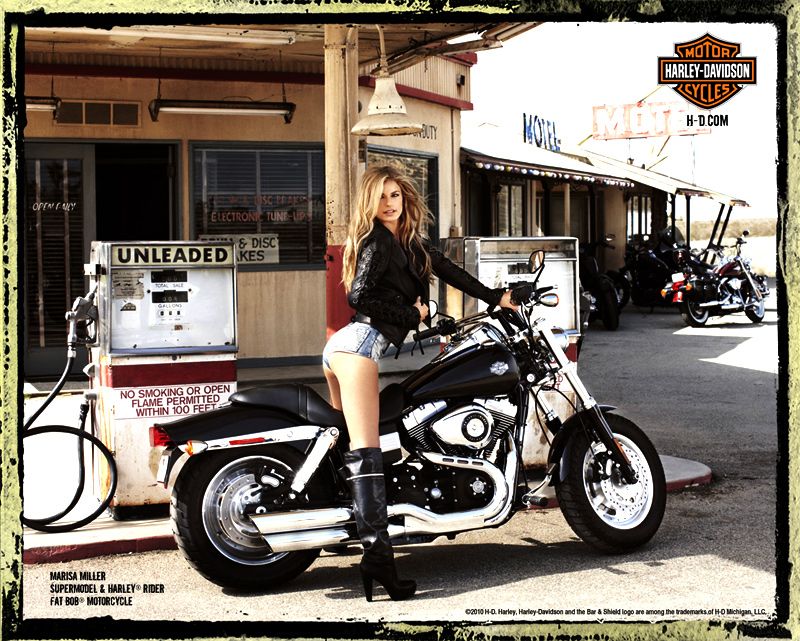 Source - Harley Davidson