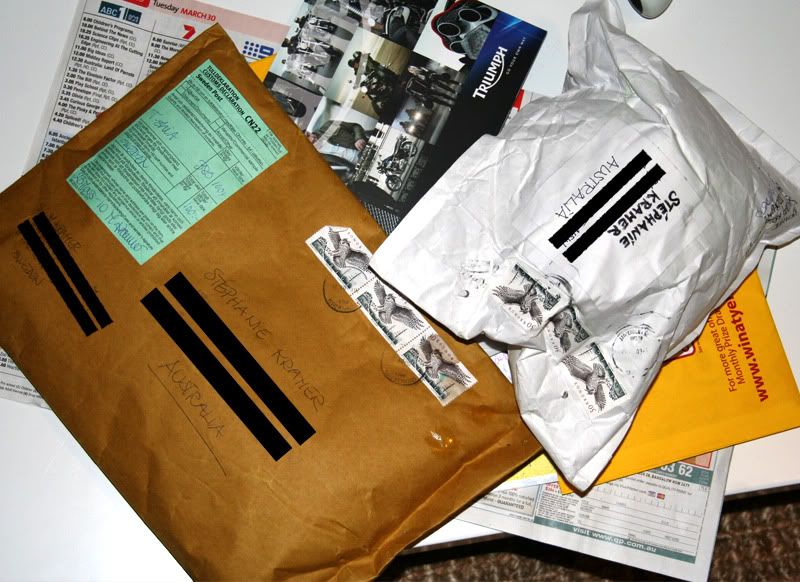 I have to start this morning off by saying
screw you, Australia Post.
Yesterday after a long a busy day at work I got home only to find these two
beautiful packages
thrown
outside our main entrance by all the other's post boxes,
in the rain
. On the
ground.
What the
F?
The Post Office has a tendency to piss me off, but this was just the last straw. What the
hell
are they thinking?! 1. Anyone could have just taken my parcels. They didn't even bother to wait until someone came to leave it inside the security door. 2. On the floor? In the rain? What a
joke
. These guys seriously better get their act together, because getting a parcel from home makes my day more than anything, and if the bloody post office ruins that they will pay.
Gawr.