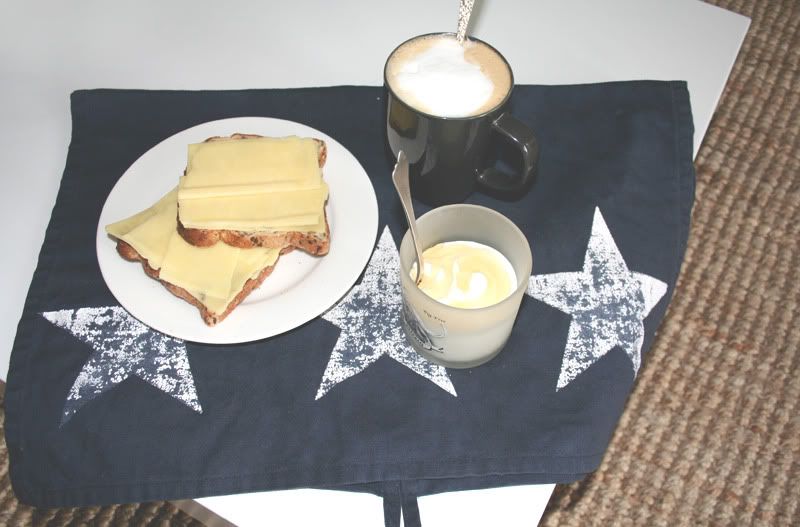 rostade mackor, skummad latte och honungsyoghurt. sounds much better in swedish.

Oh how I wish
all my mornings could be like yesterday's one. I slept until I woke up, which was much too late. I rumaged around in
PJs
and made myself
breakfast
. I sat on the
balcony
and took in the sun. Even though I had to make my way to the doctor's office later it was all worth it, then and there. Today it's back at work and full speed ahead. Still not feeling amazing, but I'll get there.