I know this doesn't intrest many of you, but I'm not saying you have to read it either ;)
Bikes.
So I test rode two little rockets on the weekend; a
Ducati Monster 696
and a
Honda CBR 600
. It is time to let my baby GSXR go soon, my man thinks the 1000cc's is too much for me.
I don't.
But I know that my man probably has more brains (and sense) than me, so I agreed to test ride somethings new. And truth be told, I had a lot of fun.
Honda CBR 600
This little sexy thing was
amazing
- I couldn't over the rocket swish sound it gave off. Felt similar to the GSXR in handling, but it doesn't pull as hard as the GSXR when you open it up. I was told I would hardly be able to tell the difference in power between the 1000cc's and the 600cc's on a sportsbike. Lie. I definately could, even though the 600 has more than enough power for me. If I'm being
sensible
...
(which I'm not)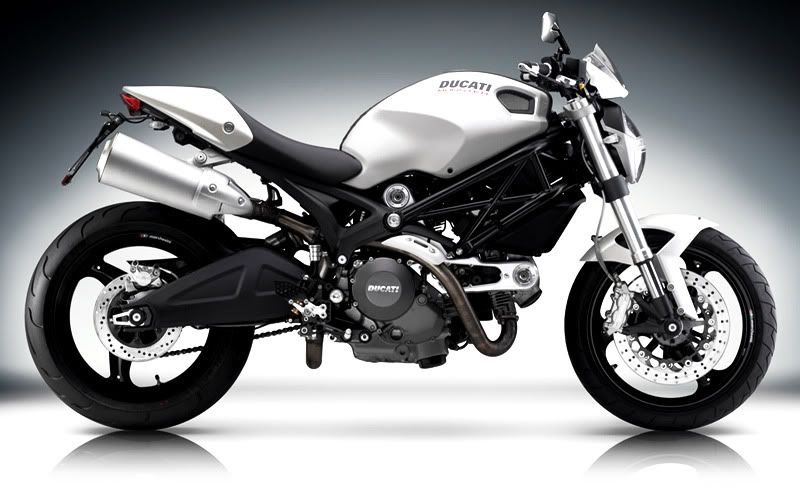 Ducati Monster 696
Beautiful
, isn't it? It's a Ducati. That usually does it for most people, but let me tell you I wasn't convinced at first. Now keeping in mind that I ride a sportier type bike that this - not as upright and completely different dimensions. But after I got used to this very small, nimble thing I began having a lot of fun on the road. I can almost compare this to a Cocker Spaniel; it does whatever you want it to do. Opened it up, and even though it's no way near as neck-snapping as the CBR, this thing does have balls. Very easy, comfertable,
FUN.
Triumph Speed Triple
I have this booked in for
next weekend.
A Triumph.
Looks wise this is not a bike for me. Baby almost bought one of these before bringing home his beloved
Buell 1125CR
. He loves them and convinced me to give it a go. Can't hurt. But I am not in general a fan of naked bikes, and this one's headlights are
too old skool
for me. But hey, if it's a
good ride
... ;)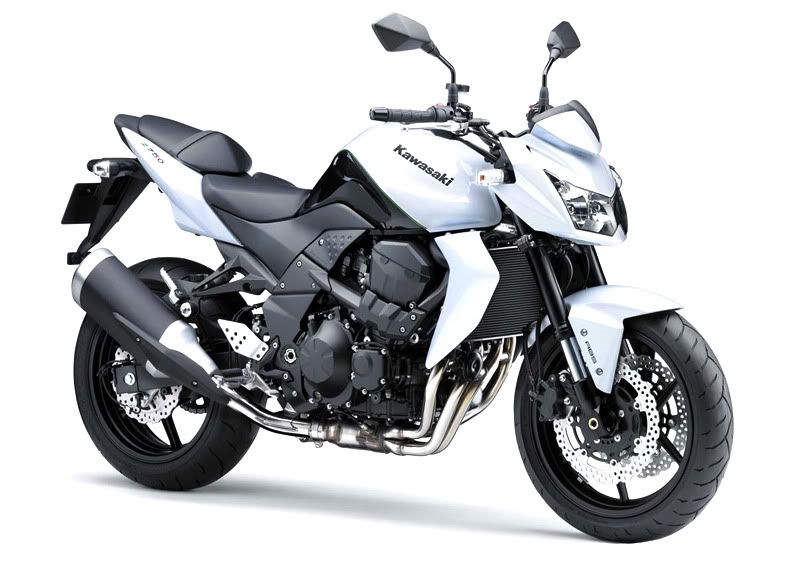 Kawasaki Z750
...and a long with the Triumph I am giving this one a test run next weekend too. I
love
the look of this bike. As I said before not a "naked bike" person, but this sits somewhere in between. Since I haven't ridden any of these two last ones I am mainly judging cosmetically, which is wrong, but I don't have much else to go by as of yet. The
sit
of this bike was very
comfertable
. And I would feel more comfertable ona
sexy
looking bike. I'm vain, but at least I know it. If this became mine I would definately
change the exhaust.
And those stupid rearview
mirrors
. Will give you a reviewed update of these two last ones after the weekend.