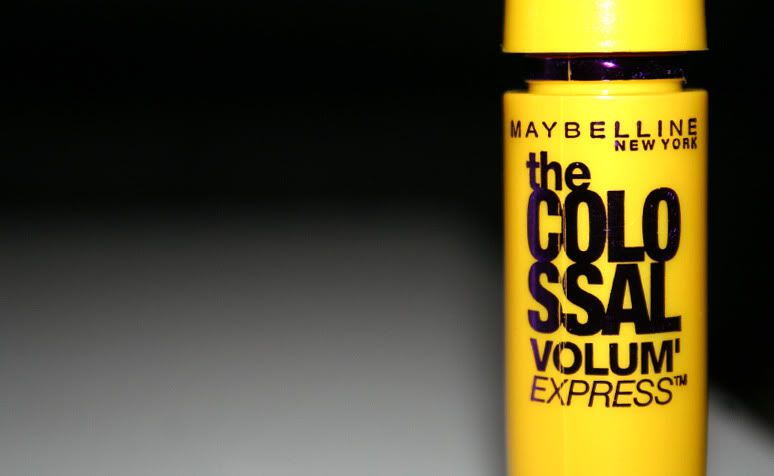 So last week I was totally devestated when I found that my favourite mascara had gone to bed. For some reason it had gotten really runny, and when I was getting ready one morning and opened it up it was just like a brush in really wet paint. Boo! I left it overnight in hope that it might have figured itself out, but no. Binned. It sucked because it was an awesome
free
mascara from
GOSH makeup
. Free. And awesome. That doesn't happen very often. Now I am
very picky
with my mascaras and I've tried and tested
a lot.
Expensive ones like Lancome and Dior have failed to impress, and I tend to stick to the cheaper
L'Oreals
and
Maybellines
as I feel they most of the times even
work better
than the pricey ones. So last week I brought home Maybelline's
COLOSSAL Volume Express
, as I've seen it on various ads and have been tempted to try it. To cut a story short, here is
the verdict.
Good,
big
sized brush, but means more application time is needed, and keep those cotton buds handy for mistakes. This is
not
one for bad morning people. It requires a bit of concentration to put on - but gives great volume.
It smells!
OK it doesn't smell bad, but be warned it does actually have quite a strong perfumed scent. It doens't bother me, but just something I noticed. A four out of fiver for me. To give you a glimpse: