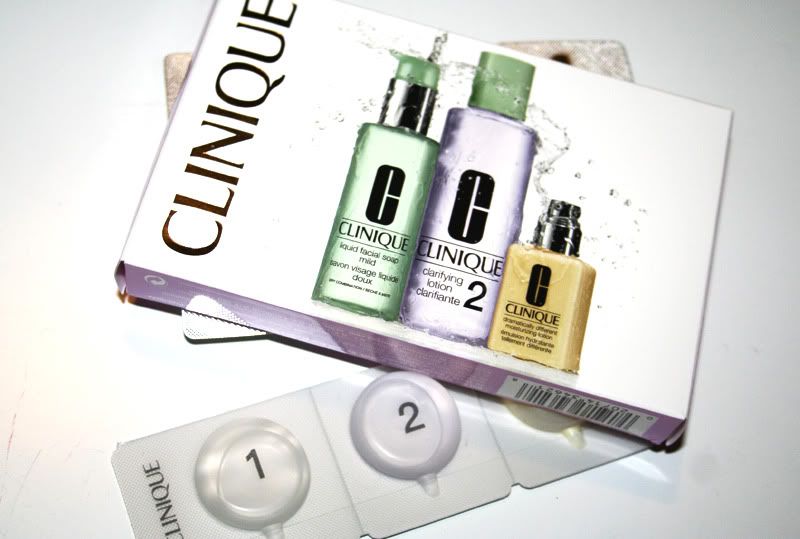 Last week I got a tester set sent to me from
CLINIQUE
. Now I do
love
my skin care, and my Mum has used
nothing but Clinique
for as long as I can remember. I sometimes borrowed her things, but always thought that there was nothing special about their products. So I was neither thrilled or excited when I got this little box sent to me.
3-Step Skin Detox
You know how they always say that you
wish you listened to your Mother.
I wish I did. In this box set there was a three step -two day tester kit, with a little sample of
face wash, toner and moisturizer
to be used twice daily. The whole idea is a
"Skin Detox"
- to cleanse and improve the look and feel of your skin. And let me tell you -
it did!
This stuff is fantastic and I had a softer and more radiant face after just two days. Of course I got excited and wanted to jump online to buy the full product - only to find that it's
sold out!
Bummer. So I'm hanging in there - Clinique is
not cheap
ladies and gentlemen. But if you have sensetive and choosy skin like me, this is
definately
one to consider.