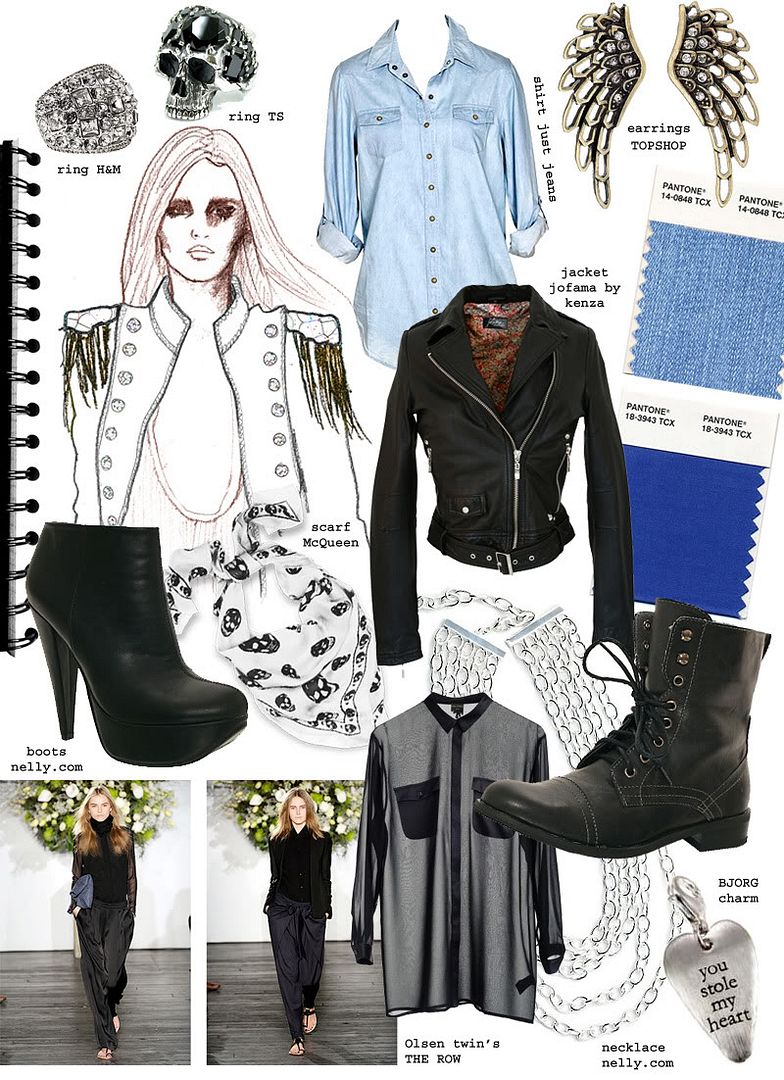 collage by me photo:emsedge
Thought it was time for a mood board.
Autumn 2010
. How
depressing
does that sound. Where did summer go!? Need to get my hands on a
chambray shirt
. And a pair of black boots. And a black leather jacket.
Black black black.
Coffee coffee coffee.
Blonde?