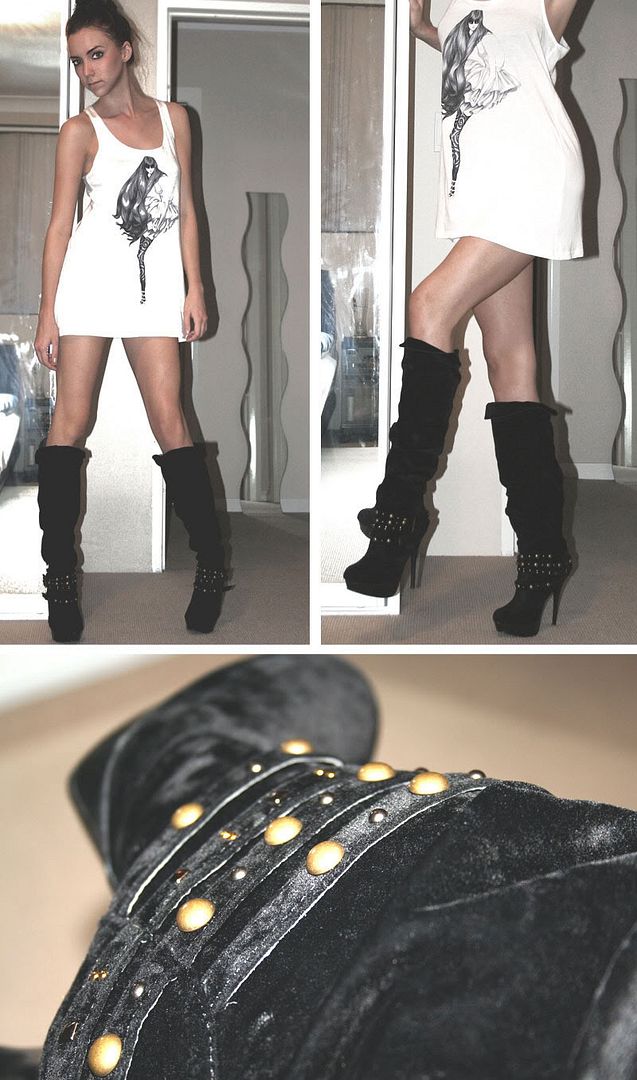 On the weekend we had to swing by the mall cause my man
"had"
to buy cables for the TV, to set up the sound properly. We ended up coming home with a
new XBOX
for him, with 5 new games. And I
happened
to find these
amazing boots
. No intend to spend money, but when I tried these on I couldn't resist. I got a second pair for half price too. Yea, I did it. But both pairs are absolutely awesome and I don't regret a thing. Now I'm
all set for winter
. Both boots are from
Betts
,
(and yes I was very "bettsurprised")
will show you the other pair later on today.