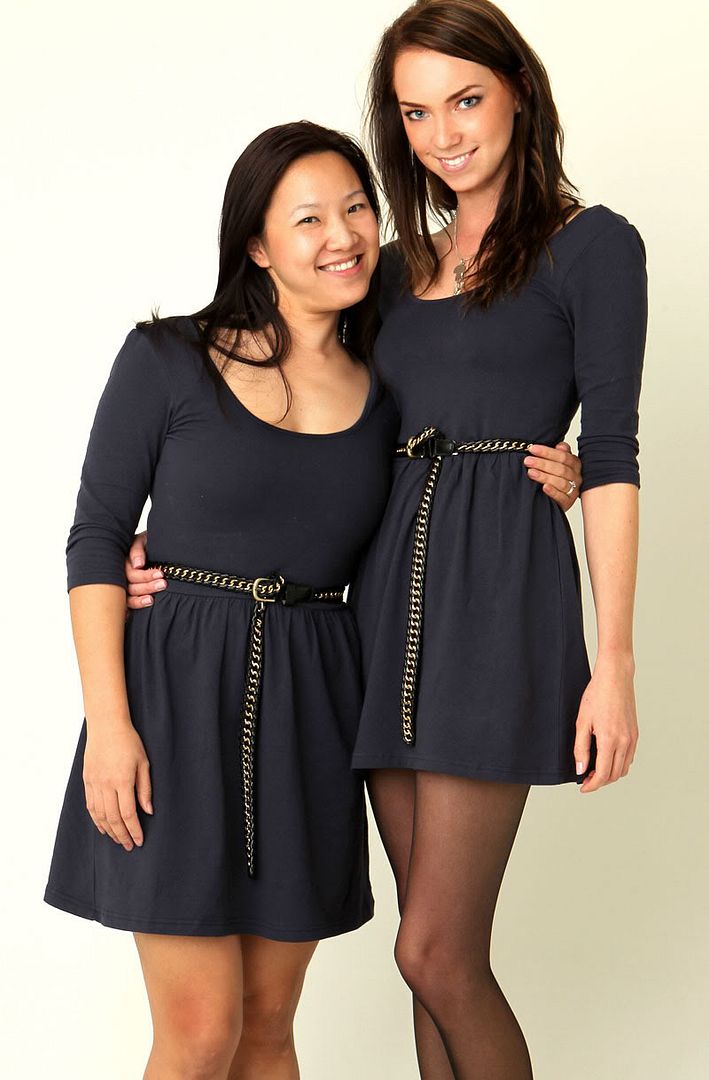 Yea so I thought I was cool and simple with my new basic dress, but as Sonia walked in to the office I heard
"Oh no!"
. We stopped, stared, and
laughed.
The things that happen when you work together in the fashion world. We interupted the photoshoot to memorize this little happening, we've been working together for a year now and
never
dressed the same. I guess there is a time and a place for everything. Now off to work,
lots more new arrivals
online from yesterday's shoot.
Busy day.