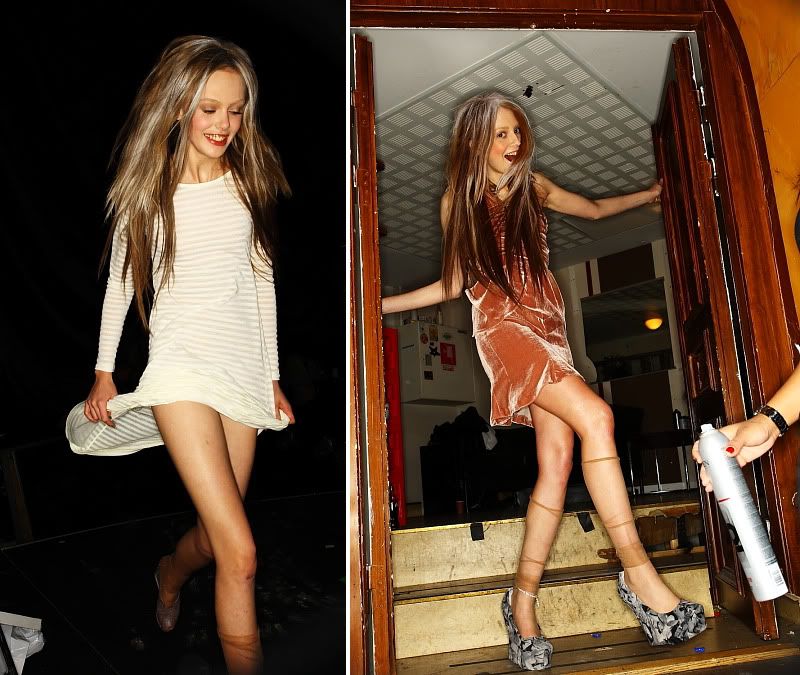 Noticed a lot of bloggers from my homeland posting this show a few weeks ago. It's not until stumbled upon these shots and had a closer look at the collection that I was
captured
. She has done really well this season, with cuts, fabrics and even shoes. Can't take my eyes off the shoes and the black coat jackets. I posted an image of two of her models from the previous show.
I love her choices
, they're so different, young and simply stunning. And the hair is almost too awesome.
Grey
highlights? See her
blog here
and her
collection site here.
(hearting her web layout)