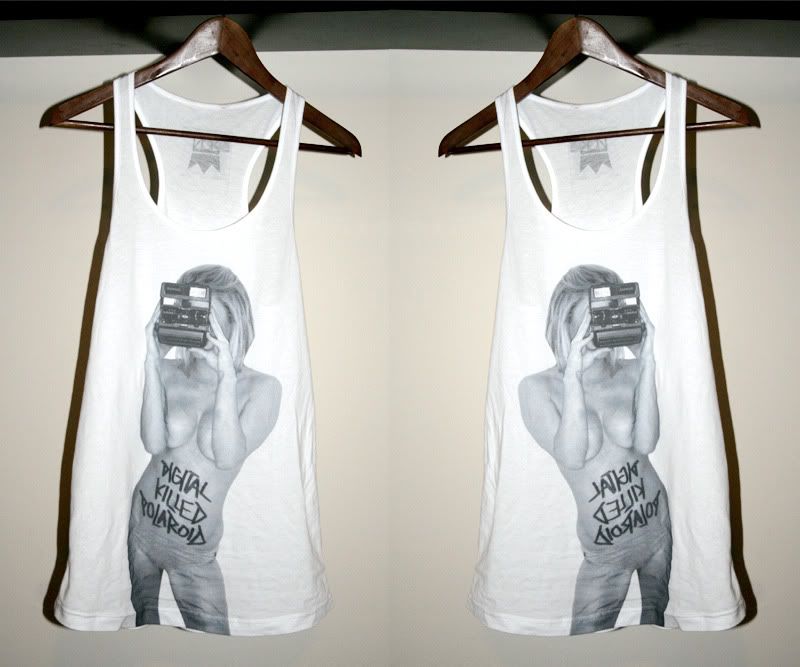 My find @ the Bondi markets on Sunday.
Cheeky
little thing. $30 from King of Nothing
(ʞON)
Check out their site
here
, you can order online too. The guy who sold these to us
(the boys bought one each with a different print)
said he just came across
his Dad's old photos
and started printing them on T-Shirts.
Very cool
huh.