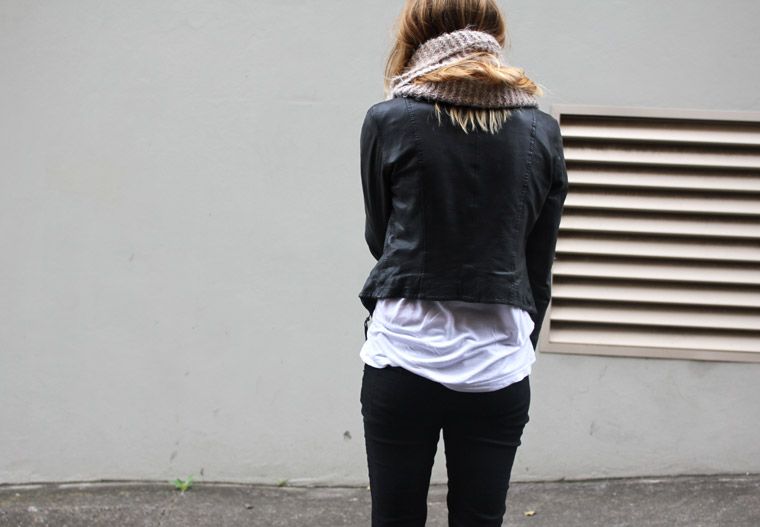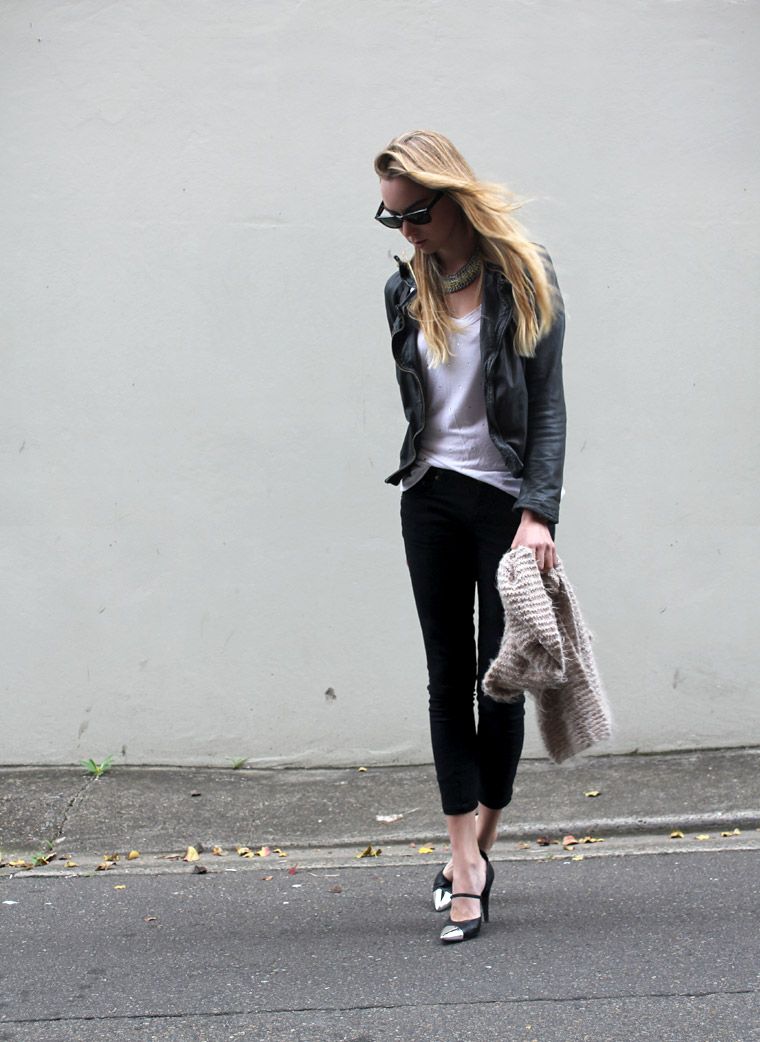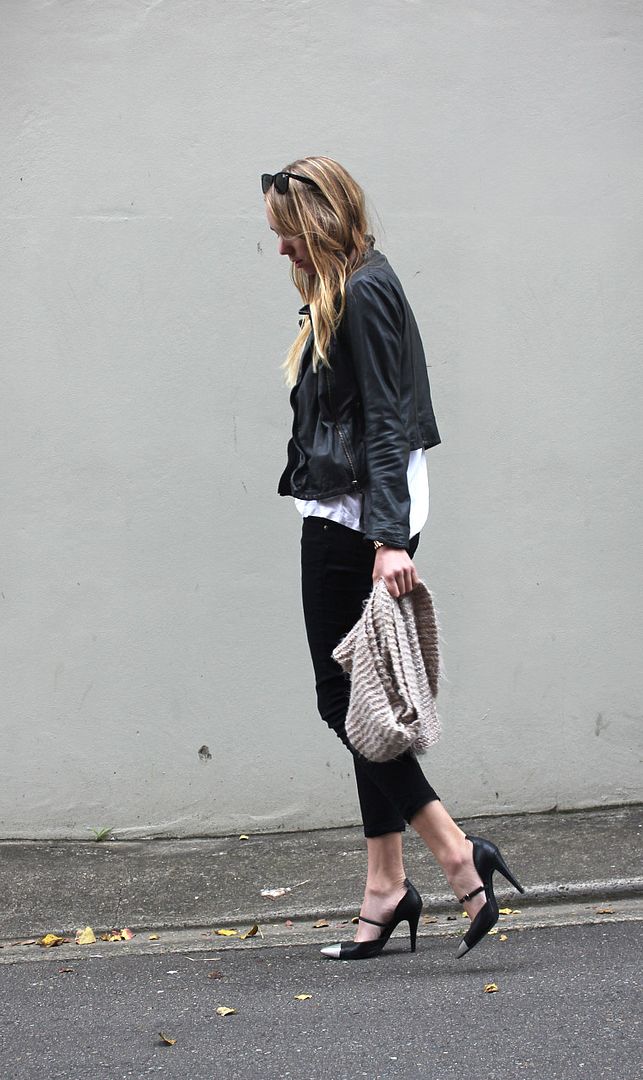 muubaa leather jacket, SUPRÉ cropped jeans, seed tee, SABA necklace, NOWHERE heels

Cropped jeans, leather jacket and pointed heels that could possibly take a life.

(I'm not joking)

- feeling very much the part relaxed and happy in this. And the multi-chain necklace that was gifted by SABA had very much found it's way in to my "favourites" box of jewellery - it makes magic happen with anything.