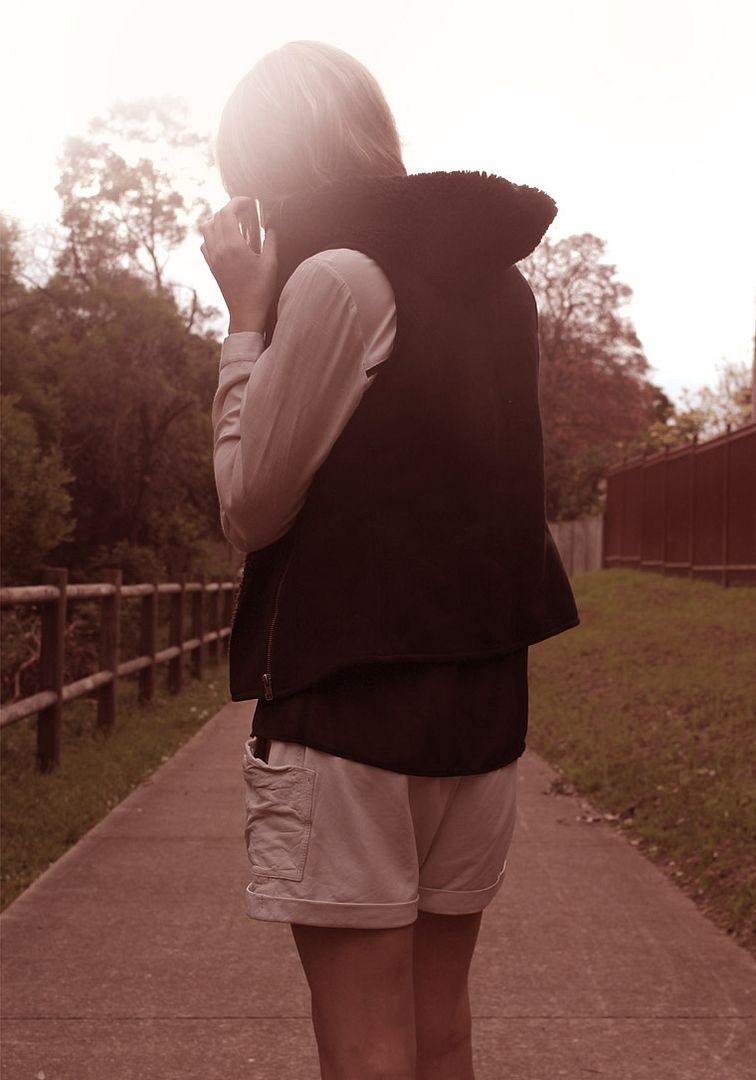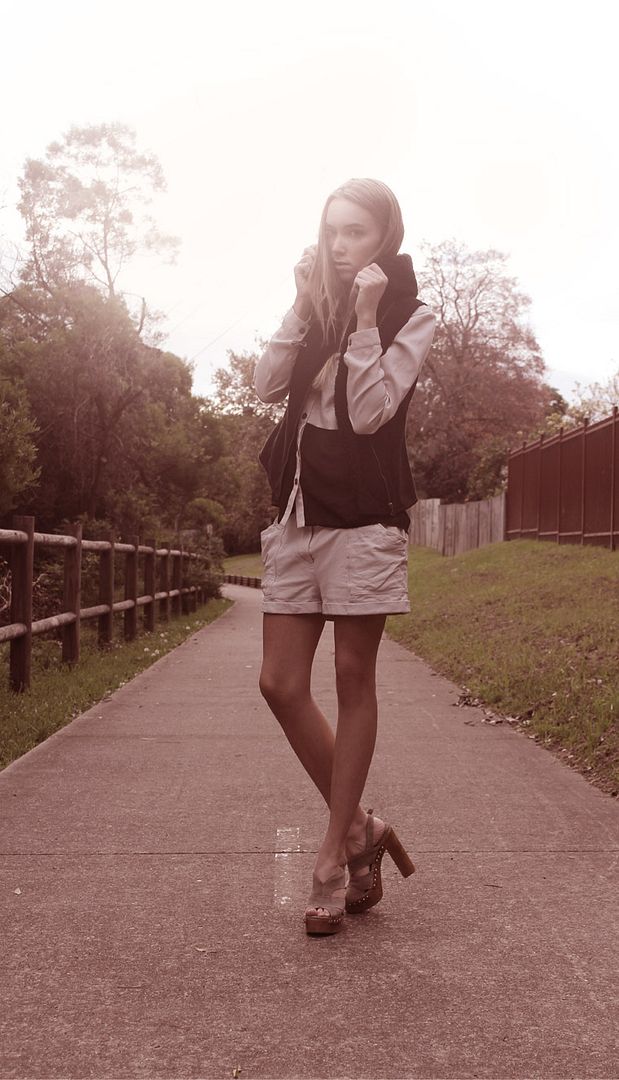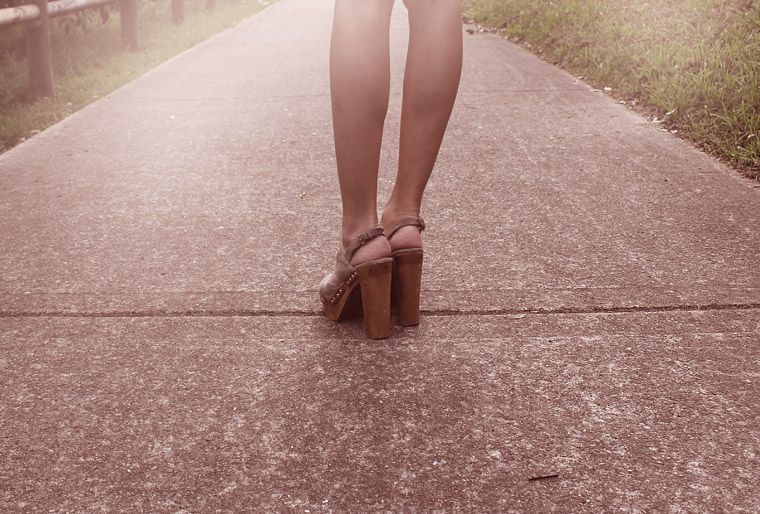 WISH shirt, Sportsgirl heels, Elin Kling for H&M leather shorts, brave. by Wayne Cooper vest

Yep so 'Winter' is here... back home we call winter that time when the snow starts falling, the negative temperature on the thermometer now displays in double digits, and Christmas is around the corner. Here, I prance around in leather shorts and sheer shirts. I'm not complaining. This little button-up wonder is from WISH - half sheer and half 'shirt' - the best of both worlds.

I have a bit of a mad week ahead before we head off to our Murrah for a big 30th bash. So make sure you stay updated on Instagram, Twitter and Facebook, or all of them if that's the way you roll.