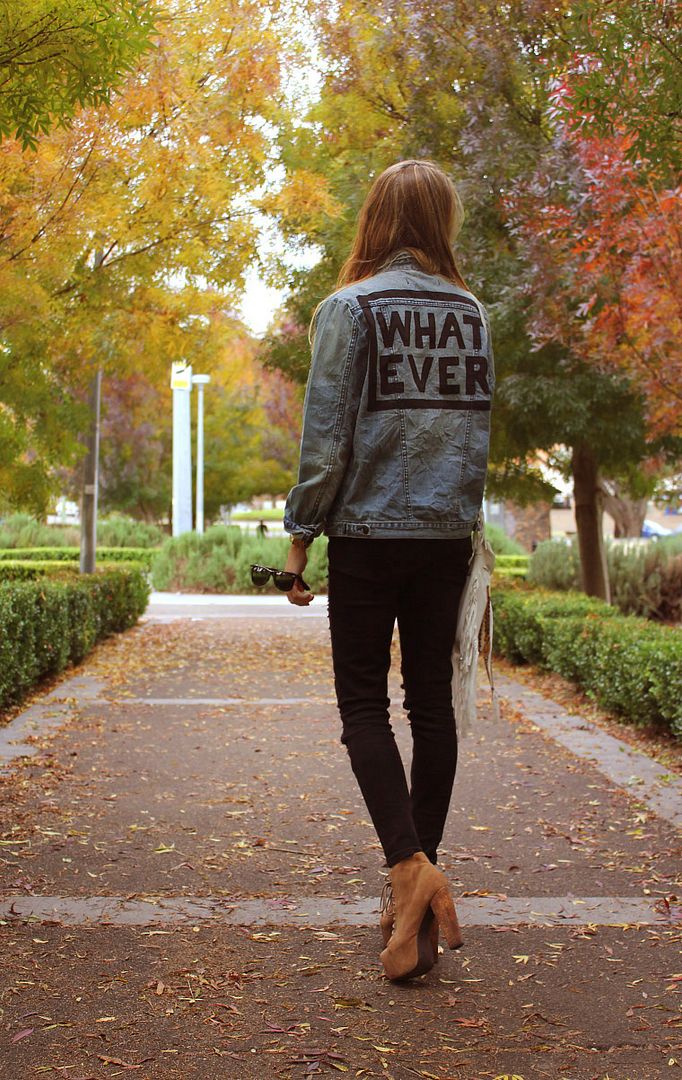 SUPRÉ tee, Jeffrey Campbell Litas, DIY Jacket, Spell 'Bone & Tassel' Bag, Low Luv rings

There is something about an oversized jacket, black skinnies, dinosaur shoes and whatever attitude that makes me feel right at home. I'm not sure what it is but I like it. This jacket took me about three hours to put together, using fabric paint and this piece of denim wonderful I found in the men's sale section... the things you do.

I'm glad the week is coming to and end, even though there is a busy weekend ahead. And in a week from now we'll be back in our wonderful little escape-house in Bermagui. Dream.