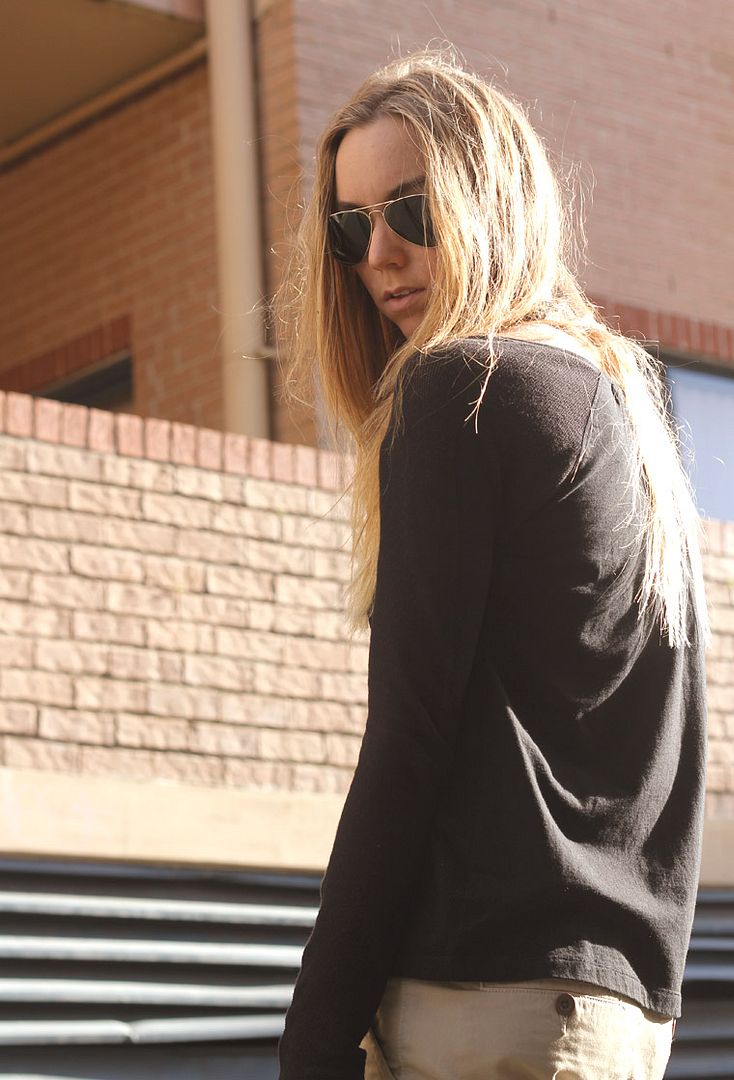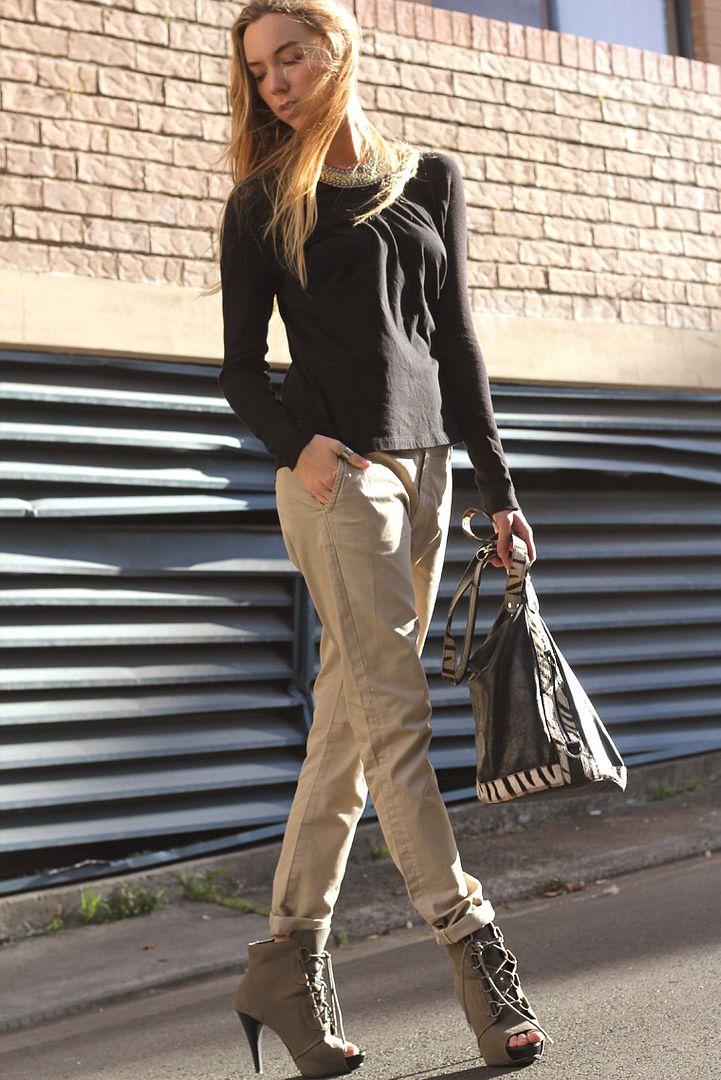 elwood 'northside' chinos, elwood 'st germain top', pulp booties, ray-ban aviators, naomi levi bucket bag

Finding a pair of pants that are a.) comfortable and b.) well fitting, is like finding a designer handbag in a Vinnie's store. These Elwood 'Northside' chinos are the type of pants you can strut around in on a Friday night without feeling under dressed, something I find to be the main resin for never wearing pants on special occasions.

Plus!

They are long enough for my Bambi-esque legs. Thank the lord, someone who understand the difficulty and / or frustration of being long legged.

I'm off to spend the evening with my man who is turning the big 30 today. Being a Monday night I've been requested to cook up a favourite spaghetti bolognese and set up a chilled evening on the couch.



Happy girlie.