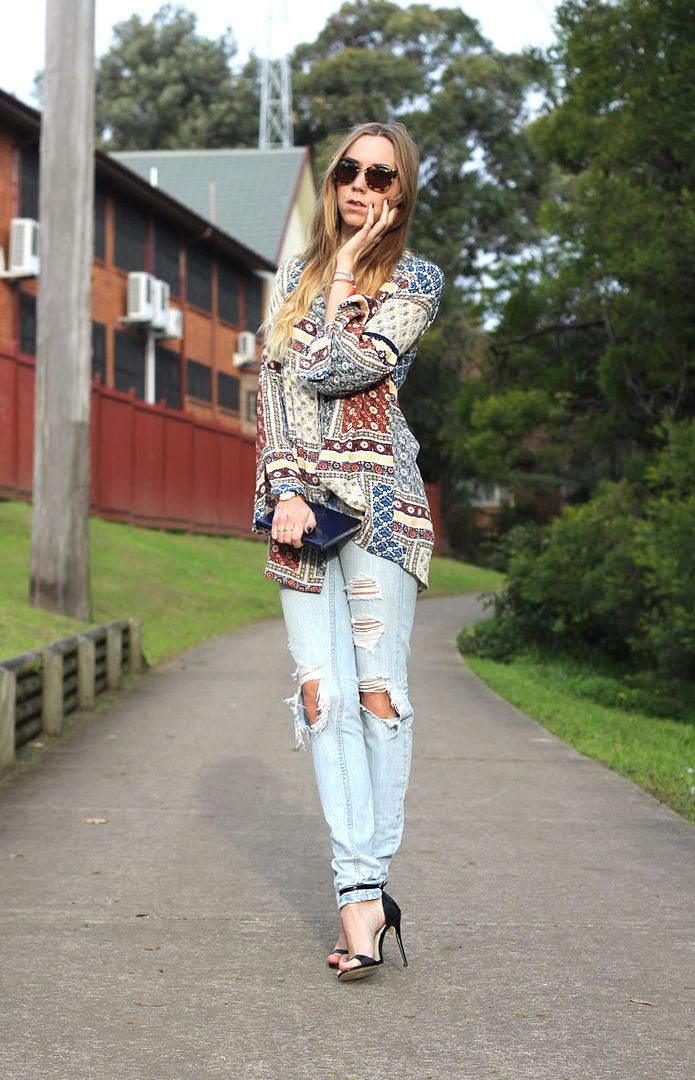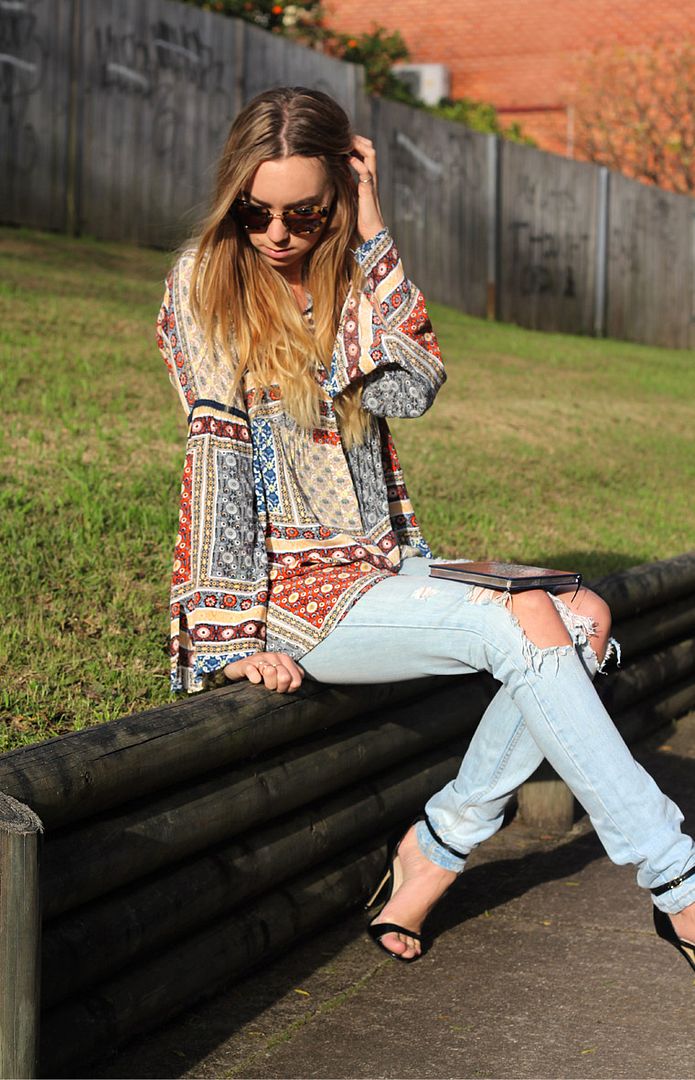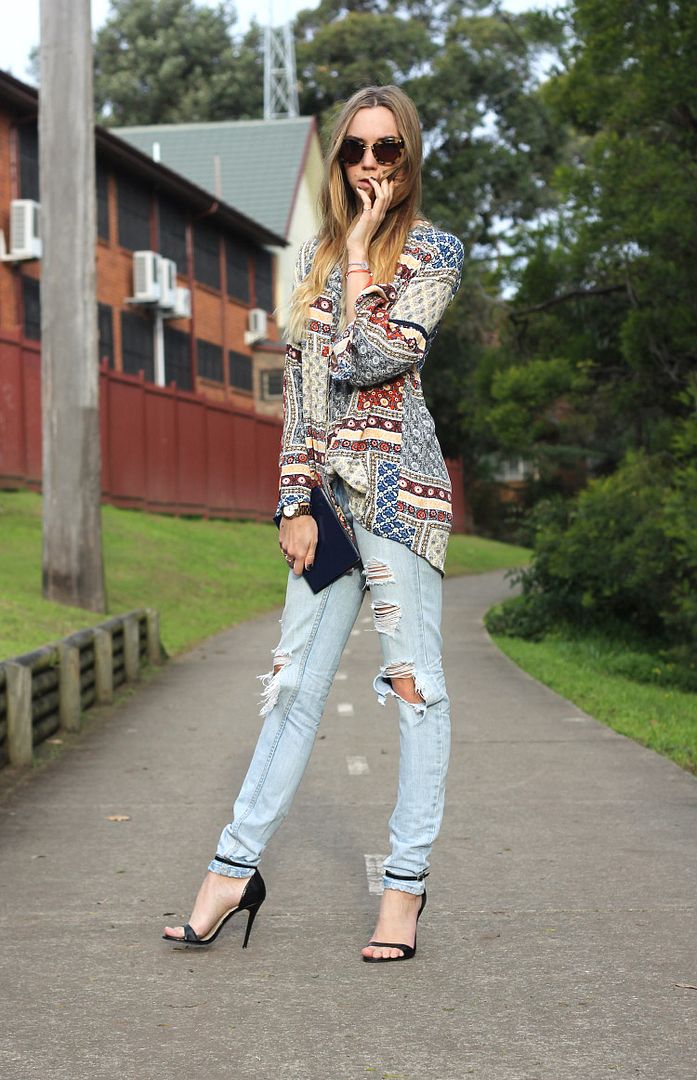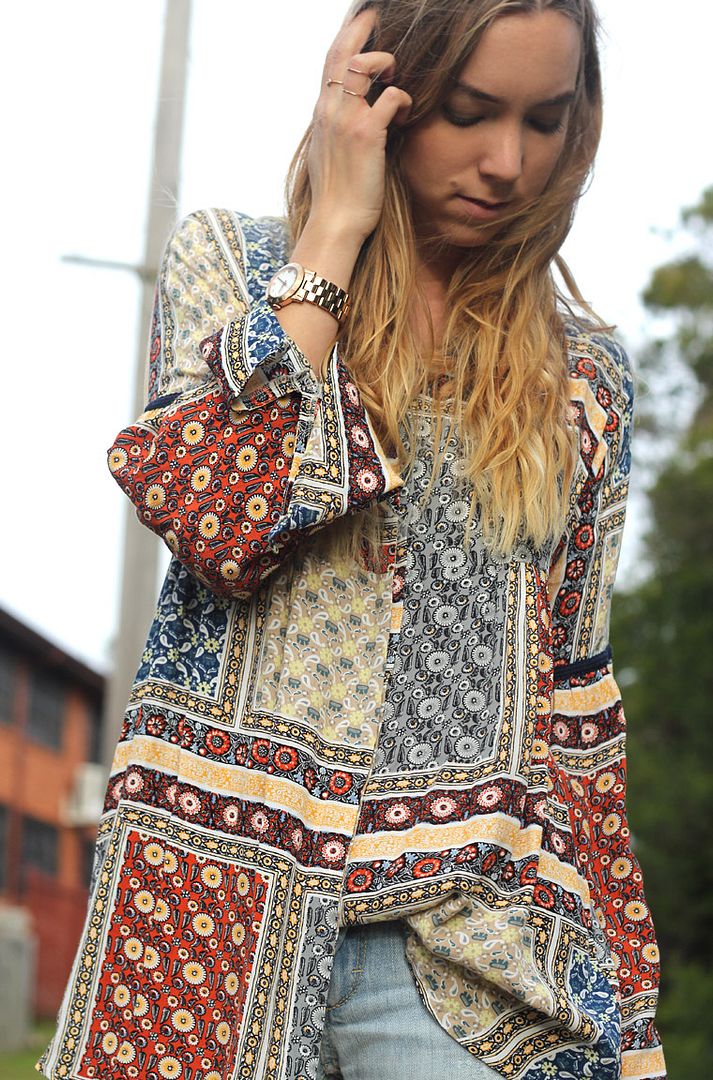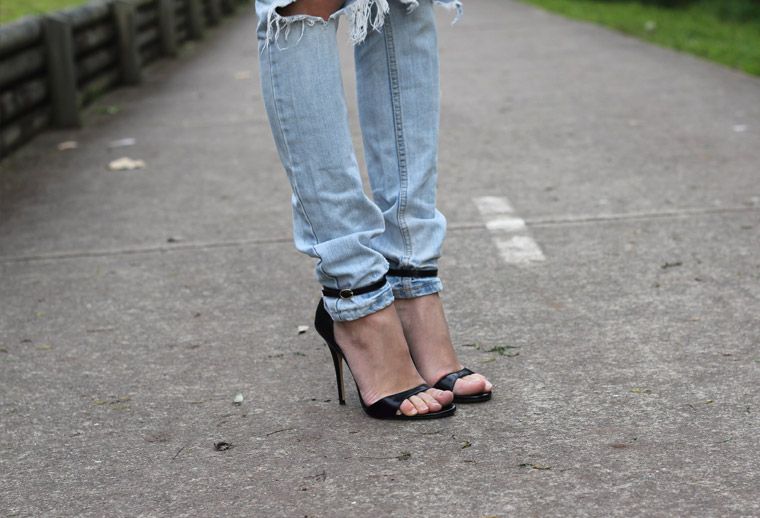 tigerlily 'harem' shirt via SDS, miu miu 'noir' sunglasses, rose gold bands via etsy,
marc by marc jacobs watch, windsor smith heels, tara wolf chakra & zodiac bracelets

This shirt makes me feel cool. I don't really know in what way or why, but it's loose fit and insane print has

some sort of cool factor

that I can't really describe, but it feels good.

I'm a busy bee as usual this week, I have more on my plate than what I can probably handle but at the same time I'm really excited about what the future holds. And let's face it, in heels like this - I can do anything.