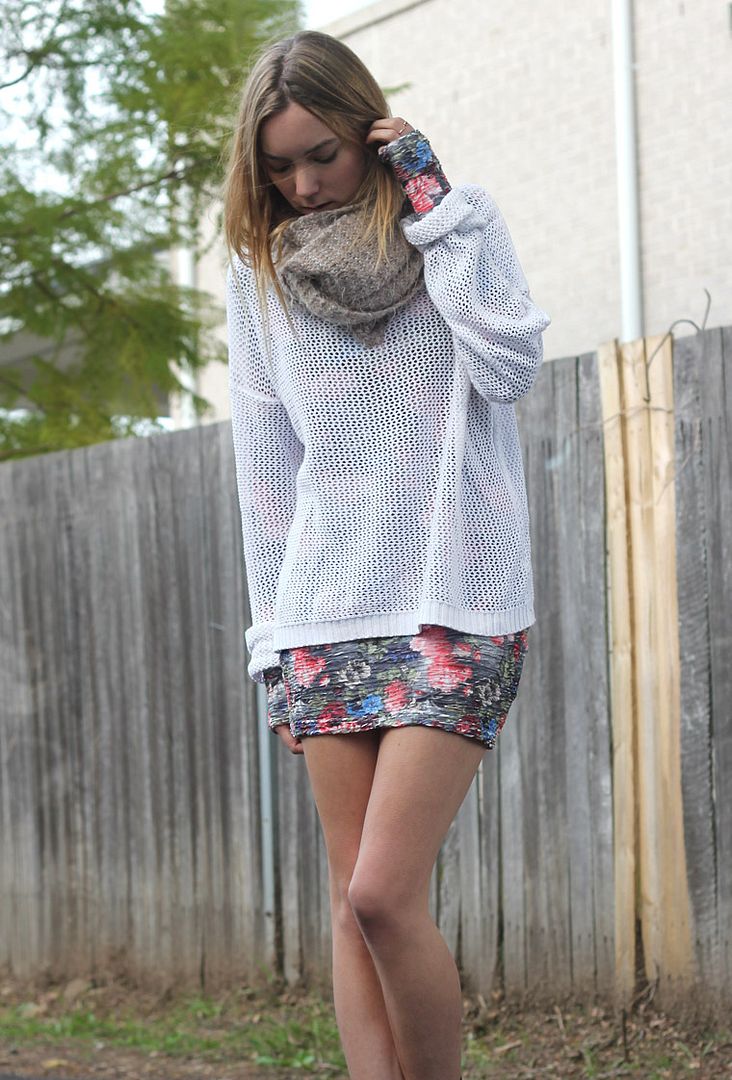 shilla 'door floral bodycon' dress, therapy booties, ASOS socks, rings found on Etsy

Through my previous ramblings about how much I long for summer, I'm starting to think me wearing bare legs in winter would seem completely normal to you now. But when I have a pretty little dress like this one sitting in my closet - I can't resist.

To be honest, it's bone chilling in Sydney at the moment and I'm taking to all types of extreme knits and boots to try to stay warm, I am one of those people who are always cold yet I per sure my skirt, dress and shorts wearing through out winter. It's hard to teach an old dog new tricks... you know how it goes. I'm going to go and put some pants now...

PS - for those of you who have Spotify - here are 4 hours of awesomeness for you, from me.