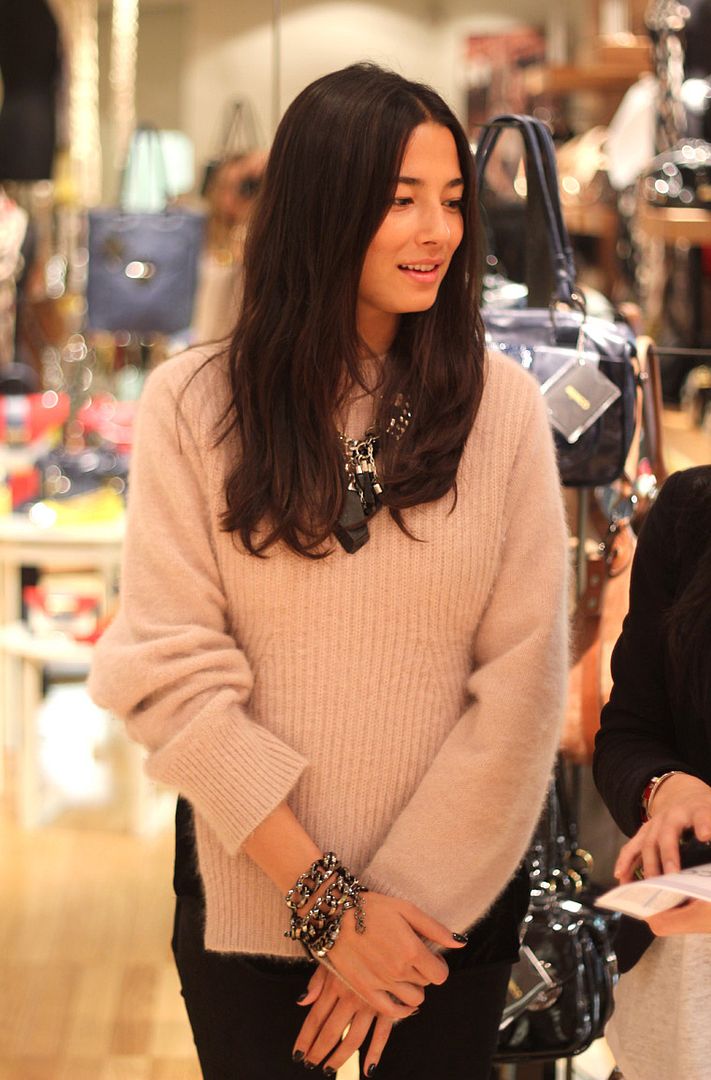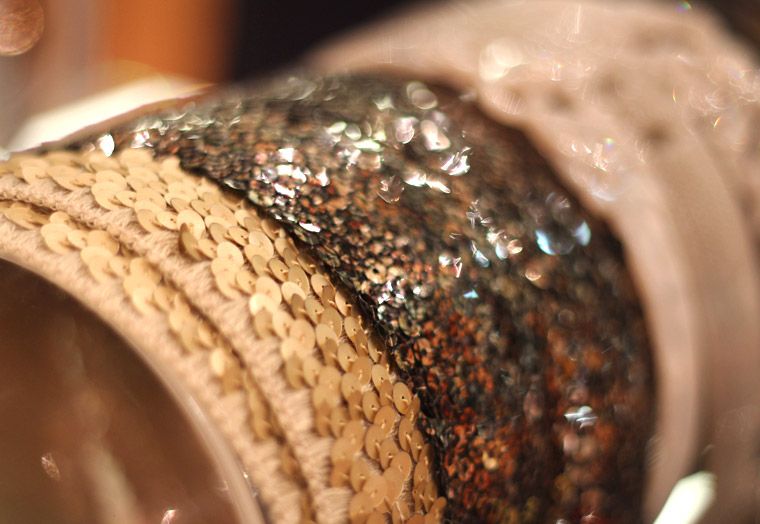 clear favourite of mine - comes in a beige colour way as well which is now on the wishlist
Jessica Gomes talking us through the Kaleidoscope Cinematopia shoot day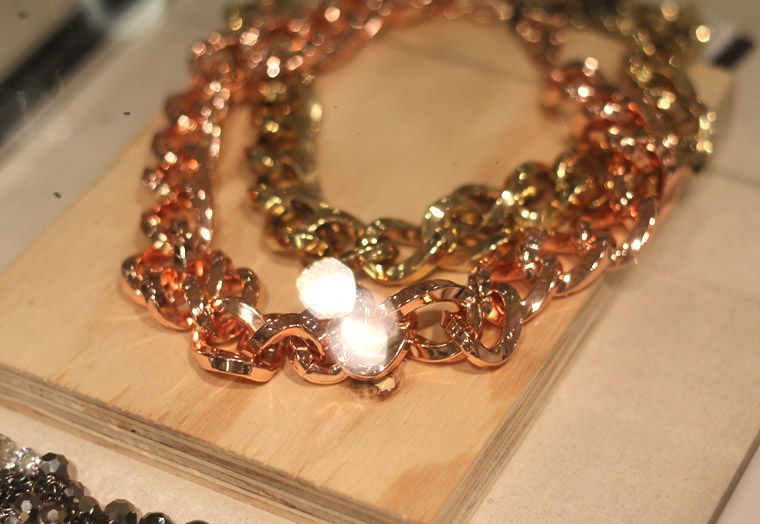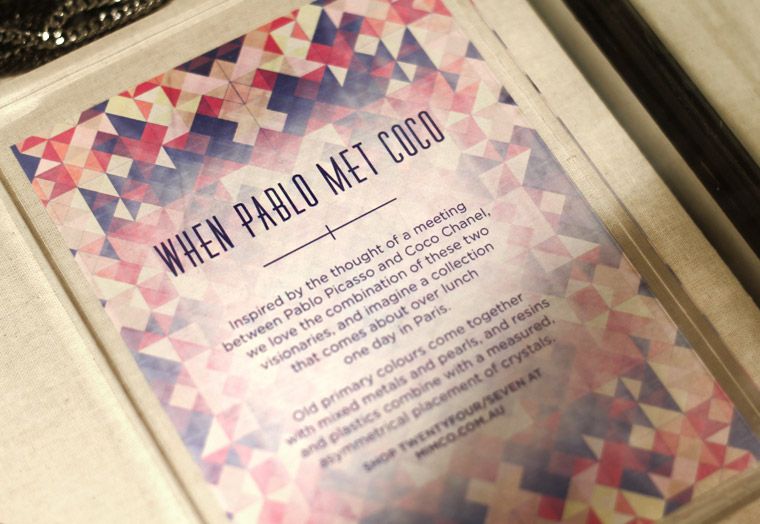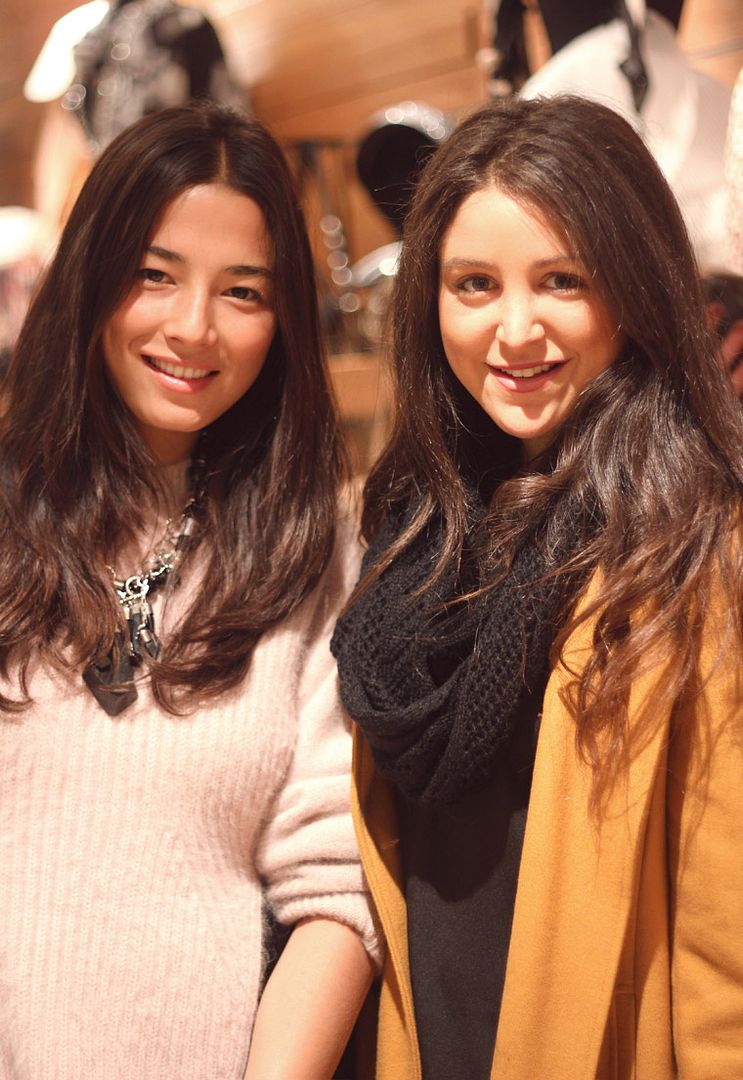 stunners Aley from the blog Tickled Pink and Jess
Aley fell for the 'Sportivo Timepeace' in black - divine!


On Friday morning we gathered at the M!MCO city store to welcome the latest collection of accessory goodness - Kaleidoscope Cinematopia. None other that the face of the campaign Jessica Gomes (@iamjessicagomes) introduced us to the range, and talked us through the campaign's shoot, done in Palm Springs at the luxe Parker Hotel by an all-Australian cast, including

photographer James Geer and cinematographer Mandy Walker

, with styling by Mimco's own

Cathryn Wills.



Inspired by the thought of

a meeting between Pablo Picasso and Coco Chanel in 1920's Paris

- Kaleidoscope Cinematopia brings us a range full of metal detailed heels and flats, block-coloured sling bags and clutches, beautiful block heeled pumps and statement necklaces. Most of the range is already at your fingertips right here.

PS - don't forget to check out the stunning campaign video.

and PS again - that silver-faced watch is mine. Hands off.