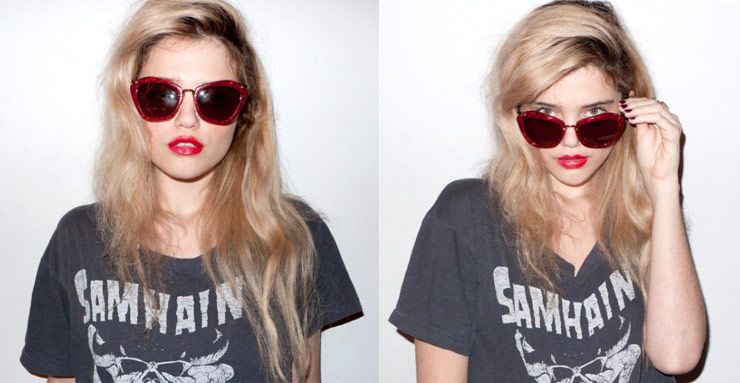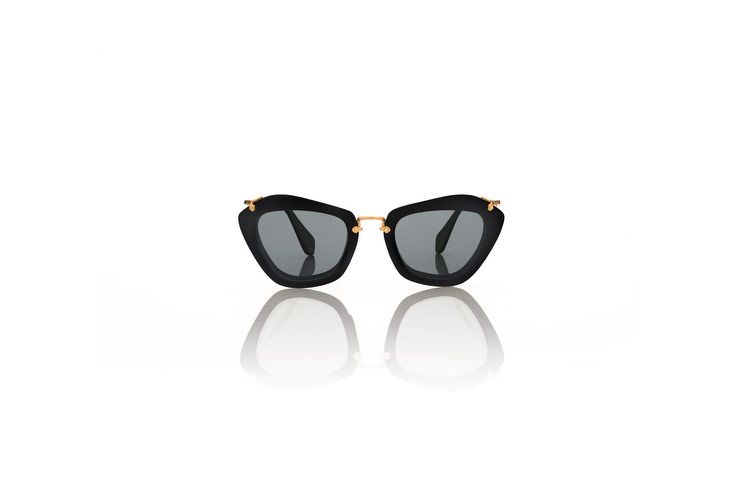 The Miu Miu Noirs as worn by Madonna and Emma Roberts.



Synomous with sensual, modern and provocative style, the

Miu Miu Noir

collection reflects these values by using

curvy lines and full shapes

, expressing the unconventional character of the brand.

The classy profile of the 40's combined with modern details becomes the creative expression of the new attitude and harmoniously blends opposing concepts - Hexagonal shapes, sharp cuts and asymmetric volumes paired back with sophisticated colours including

black, tortoiseshell, cocoa glitter matte, clay and ruby

further highlight the 40's influence.



The Miu Miu Noir collection will be exclusively available on the Sunglass Hut floating store before it's due to hit the Miu Miu stores in February 2012. A rare and exciting opportunity to stay ahead of the fashion pack.






Miu Miu.



These two little words mean magic, and add "sunglasses" and you have a recepie for TO-DIE-FOR material. As seen on super starlets such as Madge herself and conventional beauty Emma Roberts, these little babies are a worth the splurge this summer. To add to this little piece of magic,

Sunglass Hut

are announcing a Summer 2011

FLOATING

Pop Up Store that will change they way you look at eyewear

(pun intended...)



In addition to offering high quality product and the best customer service, each location will feature a visually stimulating experience including 360 views of Sydney Harbour. The floating store is designed around the Sunglass Hut circle logo, incorporates a DJ booth and features a transparent fit-out to capture the beautiful Sydney Harbour surrounds.

The Sunglass Hut floating store will be open to the public at the below locations and times:


Friday 18th November

, Darling Harbour, 10am – 7pm


Saturday 19th November

, Darling Harbour, 10am – 7pm


Sunday 20th November

, Manly Wharf, 10am – 7pm



Be there.