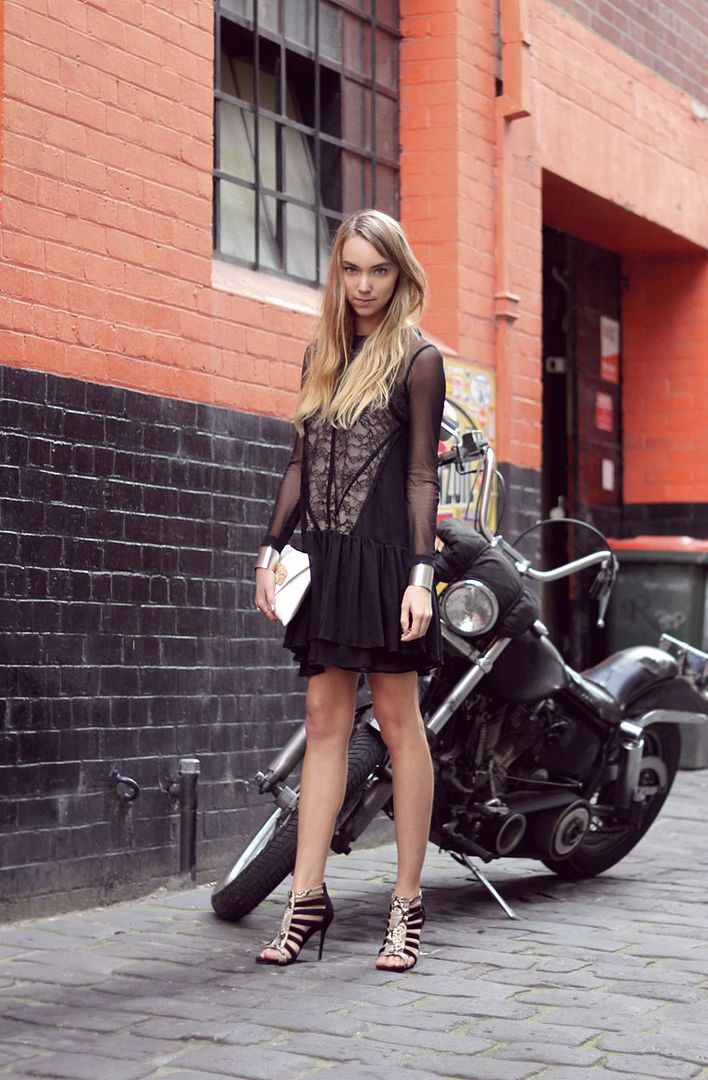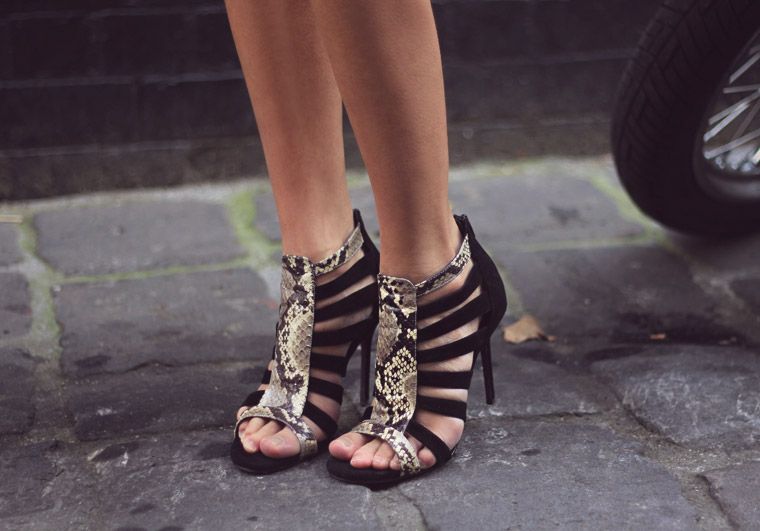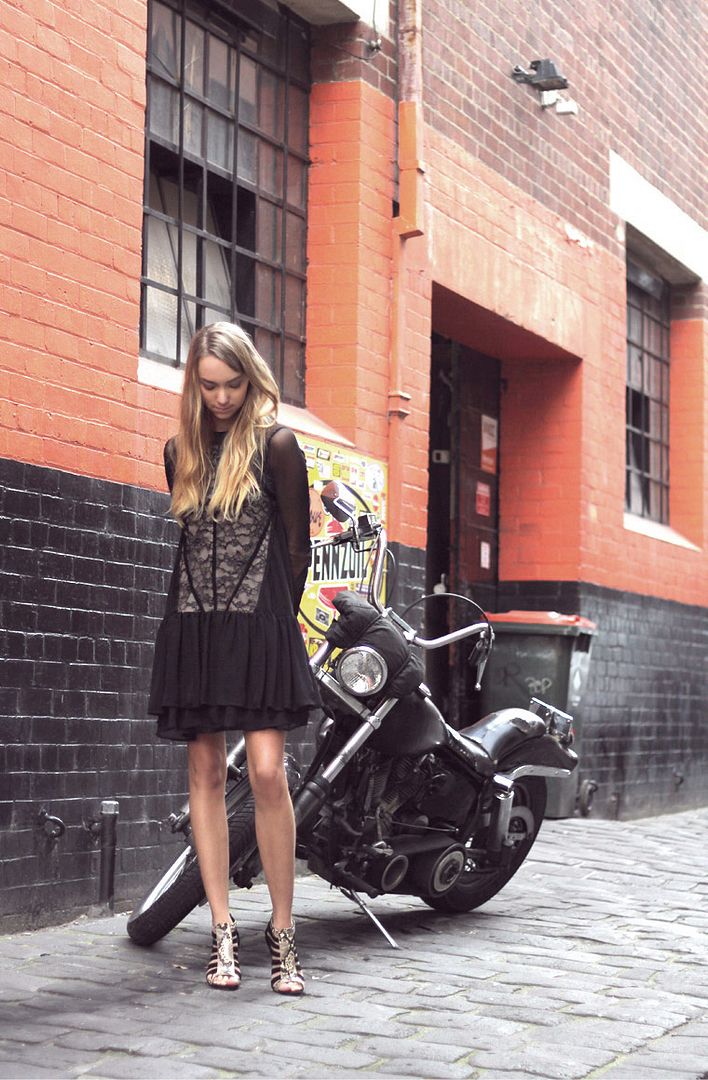 camilla and marc 'Morrison' dress via frockaholics.com, Peep Toe'Miss Pixie' heels, forever new clutch, seed polish

photos by the beautiful Emma at spindizzyfall.blogspot.com x

For the Melbourne Fashionopolis event hosted by the beautiful people at Nuffnang, I had the (utmost) honour of being dressed by the go-to-girls at Frockaholics.com. This Camilla and Marc 'Morrison' dress made me smile ear-to-ear, with a loose body fit and intricate detailing that everybody commented on. I felt like a bit of a super star, and I didn't mind one bit.

Teamed with the unmissable Peep Toe purple soles and my all time favourite Muuba leather jacket - yes I was slightly freezing in the Melbourne chill but it was worth every second. Thank you Nuffnang for putting on a fun event, looking forward to next year.