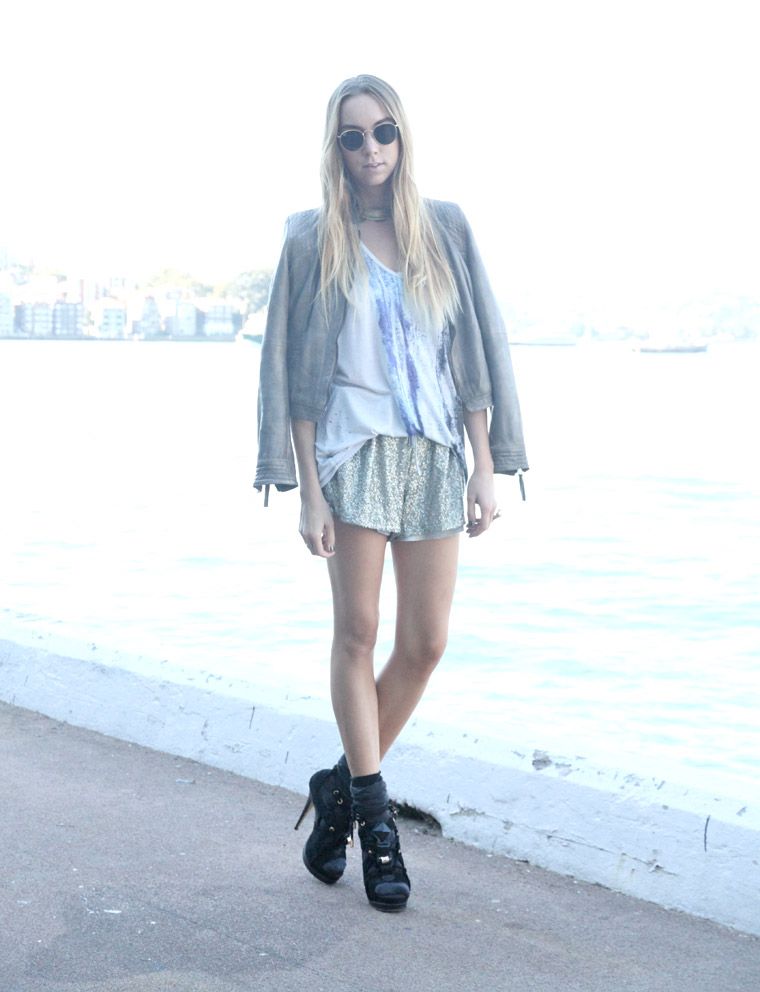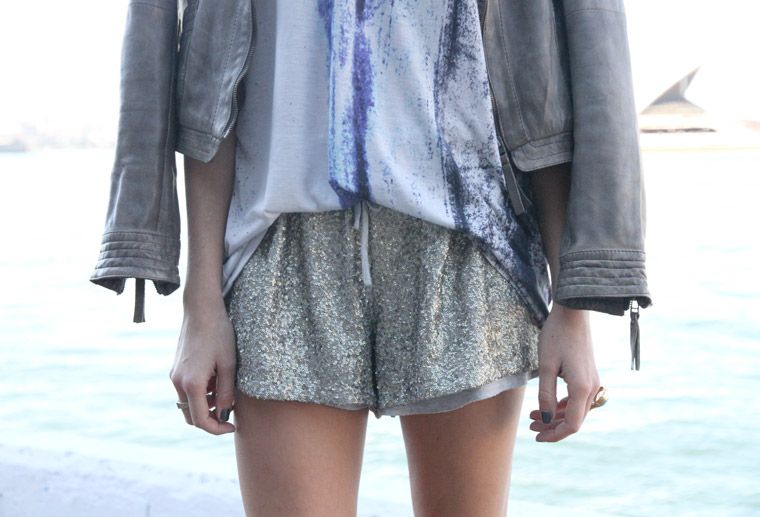 seed sequined shorts, seed top, zara leather jacket, siren heels, ray-ban sunnies

Last day of Fashion Week - and what a day it was. I felt honoured to have Margaret take these shots, being the busy little bee that she is I felt grateful for her taking time out of her day to help out. She's seriously da bomb.

The stress that this week brings does not even compare to that of any exam, presentation or deadline. With all eyes on you, and the pressure of actually getting things done, I felt very much at home in these Seed shorts - lined in a basic grey jersey they felt a bit like trackies to wear, but looked every part the other.