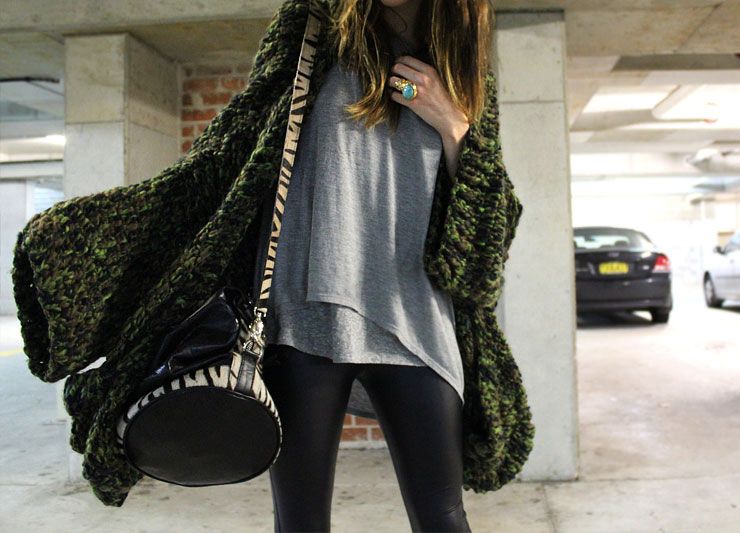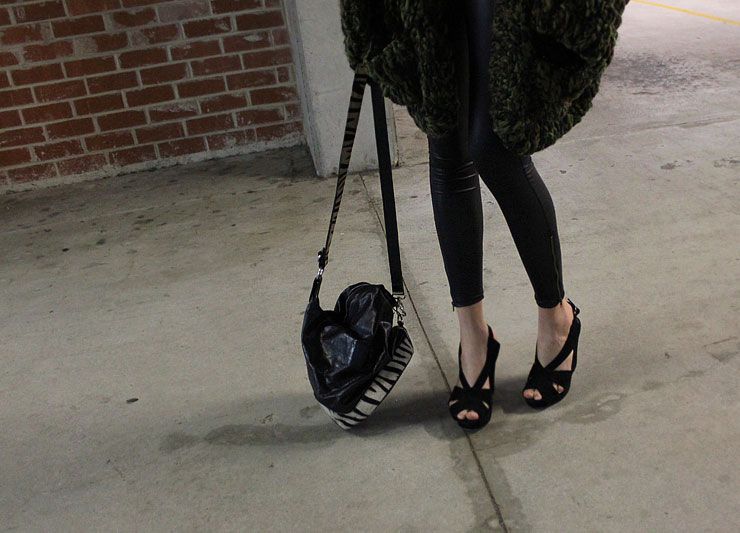 Lola vs. Harper STOP leggings, Naomi Levi bag, MIISHKA bunny wrap, sportsgirl wedges

I've decided to embrace what's left of Winter and dress for the occasion. These

'STOP'

by Lola vs. Harper however, don't make that such a burden. I've been looking for a pair of leather-look tights all season with nothing to my liking. Then these babies came along - ankle zippers & everyfinn. We were meant to be.