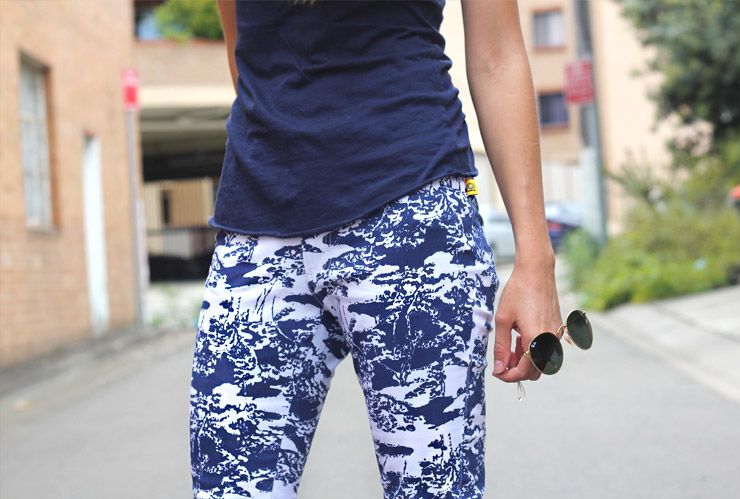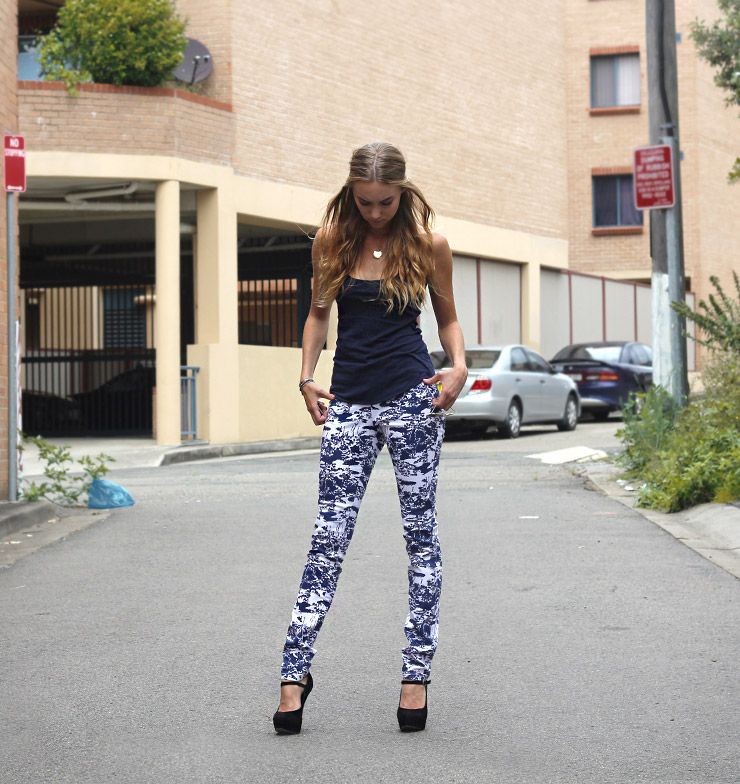 Bettina Liano 'Porcelain' OJ Legging, Betts shoes, vintage necklace, Ray-Ban's via Sunglass Hut

So these

pants

- have got me dancing on the inside. They are a bit of a head-turner, but at least eyes are fixed on the pants rather than anything else, and -

get this

- they are

long

enough. In my world jeans that are long enough are just about as rare as decently priced coffee in Double Bay. There is something about a good fitting pair of printed pants that is so damn appealing.

Hats off to Bettina Liano for succeeding in this fine art.