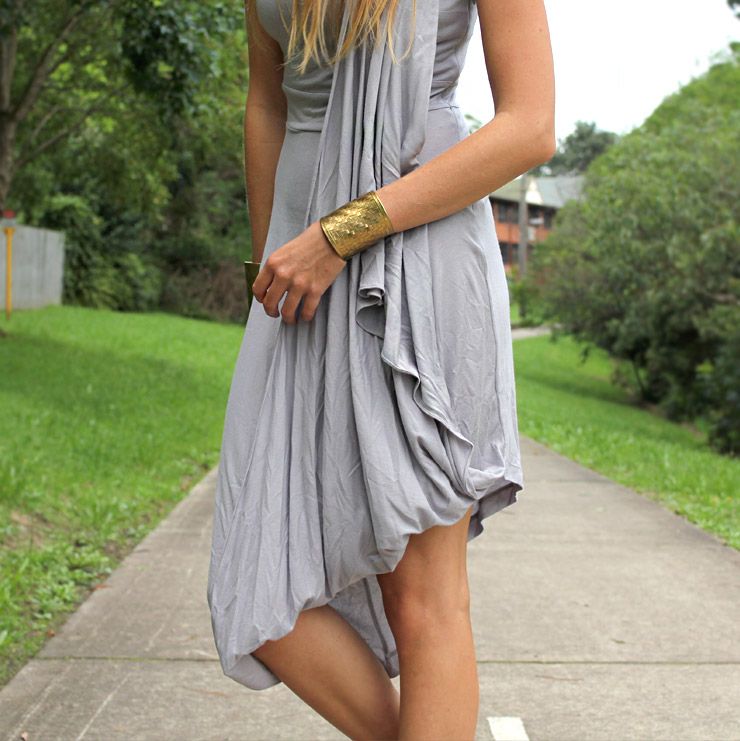 Wayne Cooper 'Modal Asymmetric Drape Dress', boots by Betts, Sportsgirl necklace, vintage cuffs



I can describe this dress in the best way by saying I've been on the hunt for something like it every time I window shop. That's a lot. Big drape, gunmetal grey, unforgettable silhouette and oh so Wayne Cooper.


Yep, it's love.



Also wearing these little booties by Betts. There is something about this deep purple - it makes me feel like rock 'n roll, pasting vintage photos on the wall and smoking a cigarette. OK maybe not the last one but you get the idea.