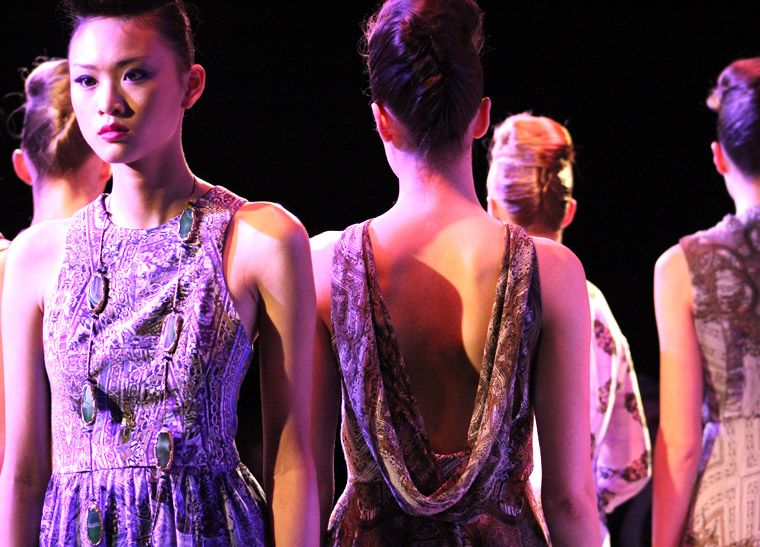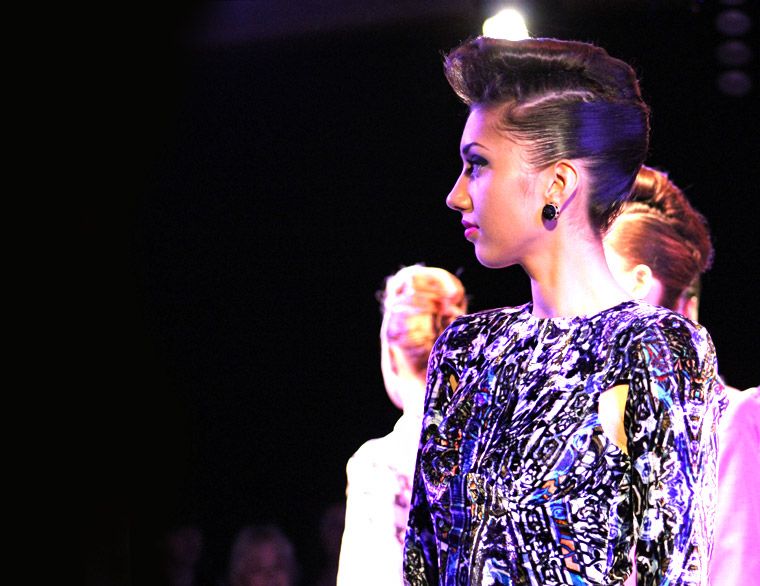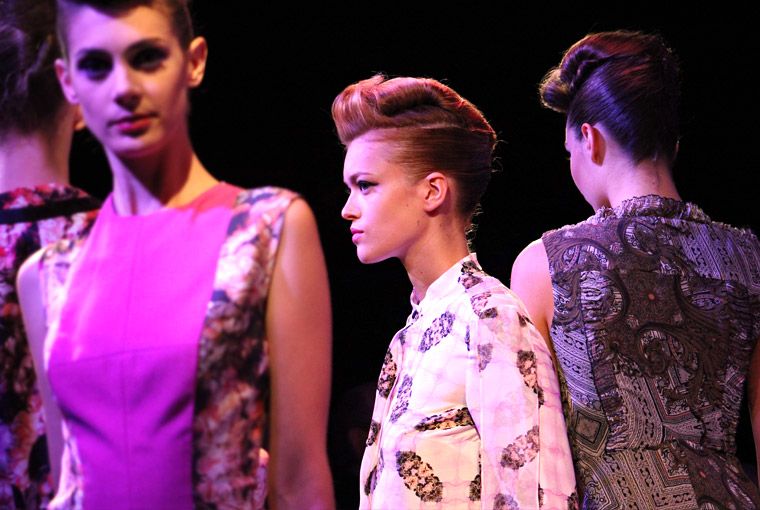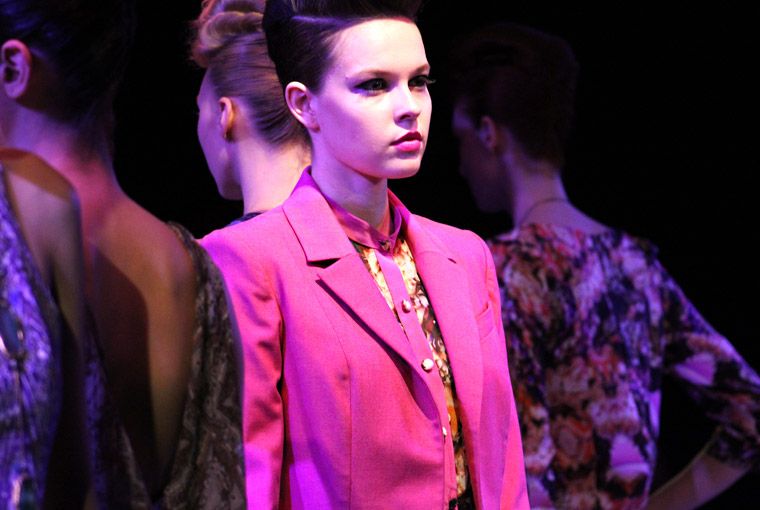 All photos by Steph Kramer @ watermeloncrush.com

Debuting at MBFWA this year was none other than Dylan Copper, so set out in a display of graphic prints and structured pieces that were up for display at The Box. The 21-year old winner of Project Runway 2011 has obviously not wasted any time since the show, putting up an impressive collection featuring on-trend pieces with high wearability factor.

I fell for a pair of pants with a printed stripe. Perfect with double gold cuffs, a plain white tee and black Alexander Wang's. Yum.