I had a bit of DIY fun-in this weekend while I was finishing off my MINKPINK 'Suped Up Slashers - with a few left over jewellery pieces, needle, thread, a bit of patience and a lot of bleach, here is how to :




Get some. You can do so here - and also follow the wonderful world of MINKPINK on Facebook here. Find a sink and whack out the bleach. If you don't have a sink with a long tap arm, a bucket and a stick will also do. Thread the shorts' loop holes and make sure that the area that you want dip dyed is completely covered. Wait.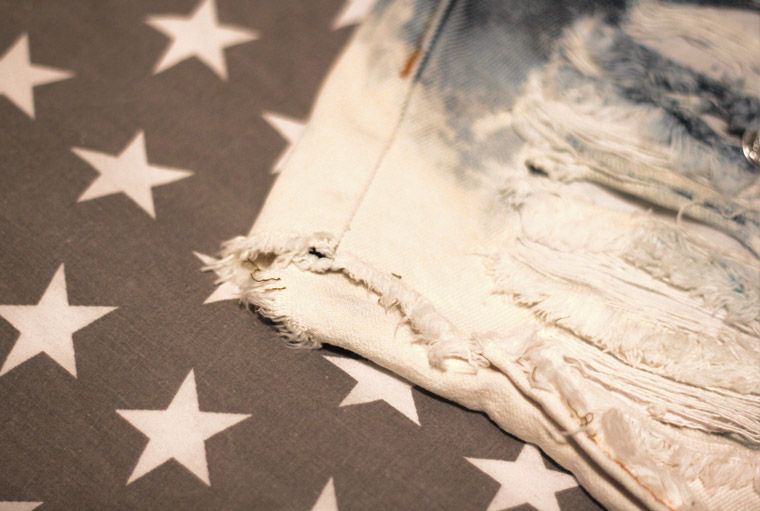 Dip-dye perfection. Check that your bleaching progress is coming along. They may go a bit yellow in the process - this is where you add more bleach, and guess what else? Wait longer.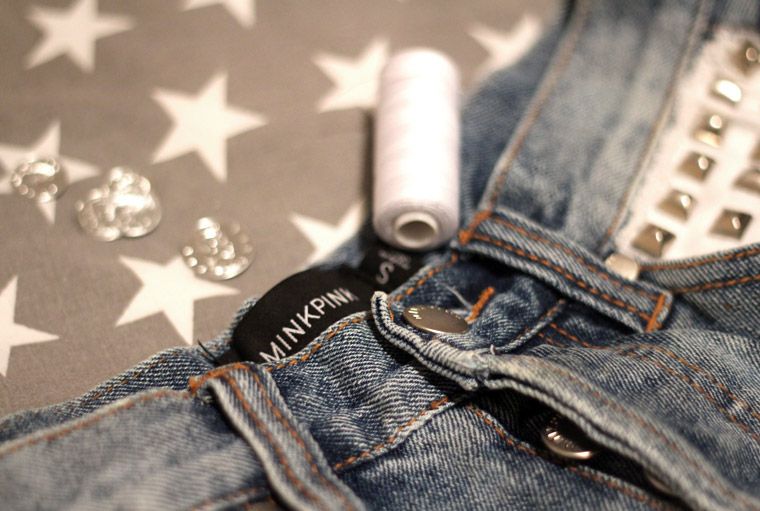 Find somethings metal or little jewellery accessories - think pearls, chains : anything that comes to mind. I found little coins with holes in the top that I picked up at some market months ago. Grab a needle & thread.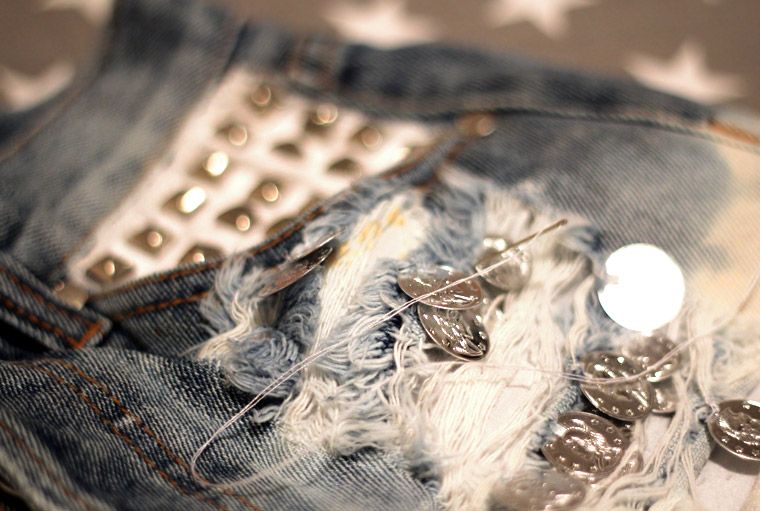 Enter patience. Use the 'slashed' parts of the shorts to fasten the little bits of metal. One at a time. This takes time but it's worth it in the end.


I happened to have an old pair of white denim shorts that I don't wear anymore - which had awesomely studded pockets. I ripped these off, cut them to size and slipped them in to the front pocket, and sticked around the outside. Any kind of denim will work here - as long as they come from another pair of jeans.






Voila.

You've been 'suped.